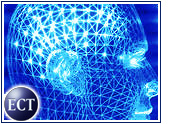 In an effort to trim costs, U.S. companies increasingly have been shipping work overseas, especially to India, China, Eastern Europe and South America. While this practice boosts the bottom line in the accounting office, it also raises the anxiety level of U.S.-based employees.
Since foreign workers are willing to perform programming, help desk and troubleshooting duties for a far smaller wage than their U.S. counterparts, it is difficult for IT employees to combat the outsourcing trend without guaranteeing a wage cut for themselves.
However, not all IT jobs are candidates for outsourcing to India or Russia. Certain skills still need to be kept in-house, and worried workers may want to tailor their expertise to these areas to ensure job security.What are these export-proof positions?
For starters, high-level security, project management and outsourcing management are skills that would be unwise to export across the ocean.
In some other fields, outsourcing would be too unwieldy to work well. These include biometrics, legacy application programming, government work and specialty professions like healthcare.
Security Office
In an age of global instability, security has become as crucial in business as it has in the political realm. Any company that outsources sensitive data or serious security work may well have a deathwish.
Jim Hurley, vice president of security and privacy at Aberdeen Group, told the E-Commerce Times that there are many levels of security, and as the skills required get deeper, the numbers of qualified workers decrease.
"At the top of the skill set, there are only a few hundred people in the world who understand everything about the field," he said. "From there, you've got the technology guts level as well as the theory level. The next skill-level branch is people who are expert in a particular domain like cryptography."
Since there is not a security guru on every corner, an IT worker would be wise to stay up-to-date on such skills. After all, it is better to be in great demand than in great supply.
Also, Hurley noted, companies are nervous enough about hiring in-house security that they will not send this type of work to someone they have never met at a small shop in Bangalore.
Organization Man
Project management also has become more important in many companies; when strategizing about technology, it is essential.
"This is still an area that's short of experienced employees," Gene Salois, vice president of certification at CompTIA, told the E-Commerce Times.
He noted that project management involves many layers of expertise and is extremely difficult to outsource. After all, frequent communication within a company is tough to accomplish via speakerphone, and the kind of problem solving that goes on during a technology project is much better done in-person and in-house.
Even if a technology shop in China or Russia has an expert in the IT project management field, poor communication, time differences and conflicting management visions can be troublesome.
"Being able to manage a project effectively from overseas will have many hidden costs," Yankee Group senior analyst Carrie Lewis told the E-Commerce Times. "Add to that the cultural issues and level of training that you have to do, and it's just not worth sending it out."
Liaison Wanted
Although many IT workers are grumbling about losing jobs to overseas employees, there is an opportunity inherent in the outsourcing trend for those with negotiation skills as well as technology know-how.
After all, almost every enterprise needs an outsourcing manager to provide a bridge between the company and its outsourcing partners overseas.
"To get the value out of outsourcing, you need dedicated internal resources," Aberdeen vice president of research Stephen Lane confirmed. "In software outsourcing, for example, a supplier will put a dedicated project manager at the overseas site and one in-house."
At a company that begins to ship a great deal of work to India or Russia, therefore, an IT employee could pursue a managerial role by learning about the culture in the other country and brushing up on relevant language skills. Project management knowledge, when mixed with cultural insight, is a tough combination of skills to ignore.
Tailoring Expertise
For employees to present themselves as valuable to their companies, they must first understand which types of work are being shipped out and then avoid staying too long in those fields.
For example, someone working in a large company's help desk department is bound to start noticing empty chairs. The same can be said of lower-level programming work or Web development.
Once an IT worker knows which jobs are destined for Dubai and, even more importantly, which ones are not slated to be outsourced, education can come into play. Many certifications focus on steady fields like security and project management, and someone looking to sharpen his or her tech skills may want to look into these programs.
Better Than Nothing
Although some workers who have been left flat by the technology bubble's burst say there is a glut of certified applicants, certifications are still used by employers to separate the tested from the untested.
"It's an accurate and efficient way to match potential employees' job skills to open positions," CompTIA's Salois said. "Certification validates skills and knowledge in a particular area, making it easier to assess a candidate's abilities and expertise."
Whether or not learning Hindi or moving into project management will help cement a specific worker's IT job remains to be seen. But it beats sitting in a chair at that slowly emptying help desk, waiting to be next.