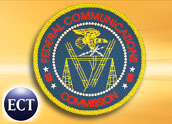 For the second time in less than a month, the Federal Communications Commission (FCC) has delayed a vote on approval of the AT&T acquisition of BellSouth, sparking a new round of speculation that the final go-ahead will come with significant conditions.
The FCC was to take up the merger at its open meeting to be held on Friday, but late Thursday posted a notice on its Web site that the item had been deleted from its agenda. The FCC did not provide additional details or a reason for the delay.
Committee Divided
It is widely known, however, that members of the commission are divided, largely along party lines, over whether to green-light the deal as presented or require the companies to divest themselves of some assets to ensure competition and consumer protection.
Last month, the Justice Department concluded a review of the deal and found it did not pose any antitrust concerns. The FCC was set to vote immediately after that approval, which came on Oct. 11, but a vote was delayed at the last minute then as well.
FCC Chairman Kevin Martin, a Republican, has reportedly been trying to strike a compromise with the two Democratic members of the five-member commission over the deal, the value of which has now climbed to more than US$82 billion as the stock prices of the two companies have risen in recent weeks.
Both competitors of the company and consumer advocates have pressured the FCC to require concessions from the former Ma Bell and the former Baby Bell before they combine, especially considering AT&T is itself the combination of the original AT&T and SBC Communications.
Waiting Game
For their part, the two companies say merging will enable more consumers to receive high-speed Internet service — providing competition with cable companies in many markets — and improve mobile coverage in many markets.
No firm date was given for a final vote on the merger, but the commission meets regularly, and once a compromise has been reached, a vote could come quickly.
At this point, a Democratic vote is needed because one of the three Republican commissioners, Robert McDowell, had indicated he will not vote because he once worked for a firm that represents the companies' competitors. There is some speculation that McDowell may face increasing pressure to vote to end the deadlock.
AT&T has agreed to several conditions, including a temporary price freeze on wholesale rates charged to third parties for carrying voice and data traffic and a requirement that it offer a low-cost, basic high-speed Internet access plan that could sell for as little as $10 per month.
Rivals want the wholesale price freeze extended for as long as seven years and have expressed concern that the bargain-rate Web plan could cost them business.
Other issues said to be on the table include whether AT&T should be forced to sell off some of BellSouth's wireless spectrum holdings, and the question of net neutrality. Democrats are likely seeking guarantees that a so-called two-tier Internet doesn't develop, with some content owners given preferential treatment for their traffic if they agree to pay more.
Matter of Time
AT&T has lobbied heavily for a final vote, writing to the FCC last week that it felt enough conditions were already agreed to. "While competitors continue to clamor for handouts," AT&T wrote, "none of their proposals is remotely related to any real merger-specific harm."
The BellSouth deal is seen as a major part of the consolidation of the telecom industry, in large part because AT&T will be able to bring the Cingular Wireless joint venture under single ownership. That would enable it to offer a broad bundle of communications products, including mobile calling, high-speed Internet, traditional land-line calling and satellite TV service.
The holdup will likely be broken before long, telecom industry analyst Jeff Kagan told the E-Commerce Times.
"With or without conditions, I see the merger being approved," he said.
The antitrust approvals show that regulators understand that the telecom industry has changed dramatically in just the past few years, with new types of competition emerging and old ideas about telecommunications quickly becoming outdated.
"The marketplace is changing again. The new competitors look like they will be the local phone company versus the cable television company and they will both offer telephone, television, Internet and wireless," Kagan added. "This is the direction the industry seems to be heading in."
The deal may now almost certainly have to wait until after Election Day, Nov. 7, for a vote. AT&T has said it still hopes to close on the deal before year's end.