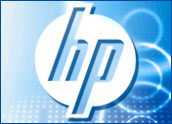 Over the past eight years, HP has quietly built itself a solid constituency in the Software as a Service community. The company offers a huge range of applications hosted in the cloud — almost its entire IT portfolio, in fact.
That is why the company views the current economic crunch with equanimity. While many vendors see it as an opportunity to grab new market share from budget-stricken companies, HP plans to continue to position its cloud offerings as a strategic alternative to companies' own IT operations.
"There is no question that we are seeing a very solid demand for our solutions right now, and much of that is due to customers seeking to save money and reduce shelfware," said Marc Olesen, vice president of SaaS at HP Software. "But most companies at heart are strategic sourcers — they won't insource everything or outsource everything. It all depends on the company itself and the value proposition of the vendor."
The vendor in this case, of course, is HP — and its brand carries a lot of weight, which explains Olesen's relatively sanguine view of current events.
Following are some thoughts he shared with the E-Commerce Times in an exclusive interview.
E-Commerce Times: Let's start out with a description of what HP is doing in the SaaS space.
Marc Olesen:
Sure. We have been offering SaaS applications for over eight years now, so we know the business model, the delivery framework and so on to be successful in this area. Our customers range from small to large-scale enterprises across all the vertical industries. We focus on the three main components of the cloud: The first is Infrastructure as a Service — providing compute space and time; the second is Platform as a Service — providing a development platform to build apps or solutions; the third is Software as a Service, which has the largest user base of the three components.
ECT: People are saying that Software as a Service is going to experience a big boost now that the economy is in serious decline. Do you see HP's SaaS business lines growing as a result of the economy's problems?
Olesen:
It's true that when you look at the economic climate out there right now, it is not just the IT departments whose budgets are getting slashed. Across the board, there is a lot of pressure to squeeze out as much productivity from existing assets and money — and certainly the cloud helps the CIO save money and drives innovation.
ECT: Is that a yes?
Olesen:
Our business has been growing quite well since its inception. We have found that SaaS and the cloud is a delivery option that is resilient to downturn or tough economic times. Also, there is a lower TCO (total cost of ownership) and accelerated ROI (return on investment) associated with cloud computing. And the cost of capital has gone up in the current economic climate, which puts a far greater scrutiny on new investments in the enterprise.
What is great about SaaS is that it can be funded out of operating expenses. So, not only does SaaS offer CIOs the chance to get value [based on its own business case], but they can further leverage it using operating expense budgets.
ECT: Do you think companies tend to get more demanding or less demanding toward their vendors in trying economic times?
Olesen:
I don't know if I would describe it that way. I think customers expect more from their SaaS vendor or provider than they would from their own internal shops.
ECT: Do you think the expectations can be unreasonable, especially for cloud computing, which is new to many companies?
Olesen:
I suppose for some customers that are brand new to it, then yes, there is a period of clarification that is normal. That is why service level agreements are important to customers. We offer a guaranteed uptime of 99.9 percent for the entire tech stack.
ECT: Where will HP be taking its SaaS offerings in the future?
Olesen:
We are already the number one vendor in SaaS management, according to IDC, so we are committed to extending that leadership position. We are looking at doing that from a couple of different angles. First, we want to make sure that [each component] in the HP portfolio has a corresponding SaaS counterpart. Where appropriate, we want every product in the portfolio to be also delivered over the cloud. We are close to that goal. Right now, the vast majority of our IT management portfolio is available as a SaaS offering.
We are also looking to fill in any gaps in our end-to-end IT management process that we don't have today. The question is whether we decide to develop those solutions in house, or do we acquire those solutions?
ECT: What are the areas that you want to fill?
Olesen:
(laughing): I wouldn't list those here. They're not many though.
ECT: Can you encapsulate what this decision-making process for HP means to the entire industry?
Olesen:
The market continues to gain confidence in SaaS. They understand benefits, cost savings and value — and more and more solutions will be offered as a service or over the cloud as a result. But that doesn't mean that every single application out there can effectively be delivered over the cloud.