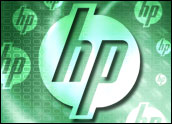 Court documents in a class action lawsuit over Microsoft's "Windows Vista Capable" logo show intense dissatisfaction by top executives at HP, one of the software giant's largest PC partners.
"You have demonstrated a complete lack of commitment to HP as a strategic partner and cost us a lot of money in the process," HP executive Richard Walker wrote in an e-mail to Jim Allchin, who was Microsoft's ranking Windows executive at the time. "Your credibility is severely damaged in my organization."
The vitriolic message was spurred by the fact that HP invested huge sums of money to ensure its latest line of desktop and laptop PCs were powerful enough to run all the features Microsoft had been touting for Windows Vista a few years ago.
Late last week, court documents revealed e-mails between top Microsoft and Intel executives that showed Microsoft actually lowered the requirements for chipsets that qualified for the "Vista Capable" logo. The move saved Intel massive amounts of cash on investments it had made in older, less powerful chips.
Those chips, however, didn't have the gusto to run all of Vista's features, a problem that surfaced not long after the new operating system's January 2007 debut. Complaints were rampant among consumers and Microsoft's PC partners alike, and later resulted in the class action lawsuit against the Redmond giant.
The Intel E-Mails
In late January 2006, Intel's Renee James sent an e-mail to Intel CEO Paul Otellini tell him of the "unbelievable news" that Microsoft had agreed to change the Vista Capable standards to include an older Intel chipset, according to court documents.
"This is a major turn of events," the e-mail reads. "The net result is that ALL Intel integrated chipsets will be supported in the program."
According to court documents, Otellini personally thanked Microsoft CEO Steve Ballmer for lowering the Vista Capable standards.
The decision to do so, however, was met with stern opposition by Microsoft's Allchin.
Court documents quote one of his e-mails on the subject: "I'm sorry to say that I think this plan is terrible and it will have to be changed. I believe we are going to be misleading customers with the Capable program … I know we don't want to hurt the OEMs (computer and chip makers), but end-customers must be the top priority."
The HP E-Mails
Microsoft's decision stunned HP.
In an early February e-mail to Allchin, HP's Walker wrote, "I have engineers who've worked their tails off to qualify new platforms to support WDDM who are wondering why they put so much effort in when Microsoft changed the rules at the last minute and didn't even consult us before making the announcement."
In an e-mail to Ballmer that same day, Allchin wrote, "I am beyond being upset here. This was totally mismanaged by Intel and Microsoft. What a mess. Now we have an upset partner, Microsoft destroyed credibility, as well as my own credibility shot."
Ballmer replied to Allchin via e-mail, "I had nothing to do with this."
Windows 7
It's difficult to know what impact the lawsuit and the e-mails will have on Microsoft's attempts to tout its next operating system, Windows 7.
"It's important and incumbent upon Microsoft that they instill a degree of confidence that the machines consumers buy allow them to use the features that Microsoft touts," Michael Cherry, an analyst at Directions on Microsoft, told the E-Commerce Times. "Microsoft is already demonstrating some new [user interface] elements and ways to work with Windows 7."
Yet it's still hard for consumers to know whether a PC will run all of Vista's features today — nearly two years after the operating system first hit the market, Cherry said.
"Do you think you could look at any particular model and know whether it's a good model?" he asked. "I live in fear of buying a new machine right now, and I'm supposed to know this stuff."
Damaged Credibility
Microsoft will have to work extra hard to regain the trust of its PC partners and consumers, said Sid Parakh, an equity analyst at McAdams Wright Ragen.
"Clearly, [the Vista Capable blunder] has damaged Microsoft's credibility," he told the E-Commerce Times. "Microsoft has work to do here. My guess would be that since the incident last year, Microsoft has probably worked very hard to regain some of that lost credibility, and as far as Windows 7 is concerned, I would think there should be little impact from these prior incidents. Both the companies are tied to each other and have to work their difference out."
Microsoft can't afford to have a dissatisfied partner in HP for a long time, and HP can't simply decide that it's not going to sell Windows anymore and move to Linux, Parakh said. The two companies need one another too much.