Uber Senior Vice President of Business Emil Michael last week said, in comments he apparently thought were off the record, that the company should consider hiring a team of opposition researchers to investigate the personal lives of journalists who reported negatively on the company.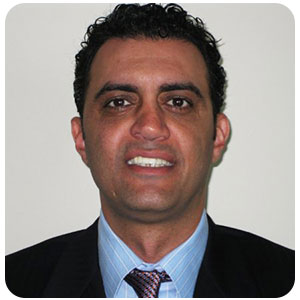 Emil Michael, SVP of Business at Uber
He reportedly singled out one journalist, PandoDaily Editor in Chief Sarah Lacy (pictured above), as someone he specifically would like to target in spreading "dirt" about her personal life.
Michael made the comments at a dinner held last week in New York, attended by publisher Arianna Huffington and journalist Michael Wolff, among other influential guests.
The incident was reported in Buzzfeed by an editor who also attended the event and claimed there was never any mention of its being off the record.
Lacy, Others Respond
Lacy responded to the news in a post describing the fear she now feels for her young children as a result of Michael's threat.
Numerous other publications and bloggers have jumped into the fray, calling out Michael — and Uber in general — for sinking to a new low in press relations.
Michael has backed away from and apologized for his comments.
"The remarks attributed to me at a private dinner — borne out of frustration during an informal debate over what I feel is sensationalistic media coverage of the company I am proud to work for — do not reflect my actual views and have no relation to the company's views or approach," he told the E-Commerce Times in a statement. "They were wrong no matter the circumstance and I regret them."
Still, the uncensored Michael, via Buzzfeed, points to a disturbing mentality toward the press — to say nothing of his outsized notion of Uber's influence and position.
The hypothetical investigation team, on which Uber would spend US$1 million, based on Michael's suggestion at last week's dinner, would look into reporters' personal lives and the lives of their families. The team would spread embarrassing details about those reporters' lives. In the case of Lacy, Uber would set out to "prove a particular and very specific claim about her personal life," Buzzfeed wrote.
When it was suggested that such a plan could be a problem for Uber, Michael reportedly responded, "Nobody would know it was us."
'Stupid, Arrogant'
That Michael could think Uber would get away with such a move suggests a great deal of arrogance and perhaps just a soupcon of stupidity, Richard Laermer, author of the crisis PR book Full Frontal PR, told the E-Commerce Times.
"Sometimes when companies raise a lot of money they think they are invincible and can say and do anything," he said. "Then they find out that is not true."
Let's assume Michael followed through with his plan. He'd dig up some embarrassing detail about Lacy or another reporter. He'd then 1) try to blackmail her into not running future stories; or 2) circulate the information to discredit her (unrelated) work.
If he opted for No. 1, he probably would find himself (or the lackey doing his bidding) on the wrong end of a federal investigation. No. 2 might hurt Lacy's career or possibly ruin it, depending on what the supposed information might be, but the stories about Uber would still be out there, reported from multiple sources. They would not fade into the background.
Indeed, Michael's sole accomplishment would have been to highlight those stories to the extent that they would overshadow the positive news generated by the company, which after all has developed a unique business model and product, and is making rapid inroads in markets around the world.
"Attacking journalists for unrelenting coverage of your problems is never going to fix your problems," James Lee, founder and CEO of the Lee Strategy Group, told the E-Commerce Times. Michael's suggested bullying strategy ignores the fact Uber does have problems that do require fixing.
"The hardest part of a CEO or founder's job," Lee said, "sometimes is to self-reflect and decide they — meaning the company — might be the obstacle at times, and in need of fixing."