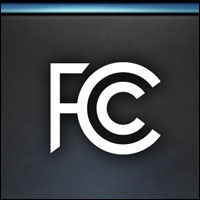 The Federal Communications Commission on Tuesday issued a warning that intentional blockage of personal WiFi hotspots was illegal and would be subject to enforcement.
The FCC has noticed a "disturbing trend" among hotels and other commercial establishments of blocking consumers' personal WiFi hotspots on their premises, its advisory notes.
The agency last year conducted an investigation of Marriott International for WiFi blocking. In that particular case, which culminated with a consent decree, the Marriott at Nashville's Gaylord Opryland Hotel and Convention Center had used a WiFi deauthentication protocol to deliberately block personal WiFi signals.
Marriott initially claimed in statements that it had done so to protect guests from WiFi hotspots that could be hijacked to steal customer information.
Security Smokescreen
In the settlement, Marriott admitted that the customers it blocked did not pose a security threat, and it agreed to pay a civil fine of US$600,000.
"Obviously, this is Marriott's way to squeeze more profit out of their customers," said Jeff Kagan, an independent telecom consultant.
"Shame on them, frankly. WiFi should be free anyway — charging for it is like charging for extra pillows," he told the E-Commerce Times, "and the customer should be able to use whatever connection he wants."
The excuse Marriott provided in the beginning was disingenuous, Kagan added. "This is like any customer using WiFi in a Starbucks or McDonald's. They use it at their own risk."
News of the Marriott investigation and subsequent settlement appears to have spurred accusations that other commercial establishments blocked personal WiFi hotspots. The FCC currently is investigating those complaints.
A Clear Stand
In the meantime, this week's advisory makes clear the FCC's position on the issue: "No hotel, convention center, or other commercial establishment or the network operator providing services at such establishments may intentionally block or disrupt personal WiFi hotspots on such premises, including as part of an effort to force consumers to purchase access to the property owner's WiFi network."
That statement more than hints at the likely motivation behind the FCC's actions. Hotels and convention centers charge, often dearly, for Internet access. While no one is contesting their right to impose those fees, they cannot be permitted to prevent consumers from using their own technology, according to the FCC.
No Enforcement Mechanism
The FCC's tough stance sounds good, but there are some practical matters to consider, said Andy Abramson, CEO of Comunicano.
"The question is, how will the FCC ensure that hotels don't block WiFi? Right now, the answer is unclear," he told the E-Commerce Times.
Yes, consumers can report violations, which is how Marriott came under FCC scrutiny, but even that channel may be problematic, Abramson said.
"So far, there is no mechanism — such as an online form or an app — that would do that," he noted. Either or both "would put some teeth behind the ruling."
Fortunately for consumers, the number of venues that find it advantageous or necessary to block WiFi is limited. Indeed, many places offer it for free as an inducement to spend time in a store — and perhaps buy something.
Starbucks and McDonald's are two examples that have been offering free WiFi for years. Entire shopping centers recently have been rolling out mall-wide WiFi for customers. That is a particularly telling development. Malls clearly have been hurt by online shopping — yet they see the value in providing connectivity to customers.