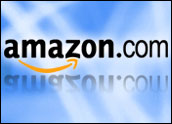 Amazon plans to introduce a new ad-supported streaming video service early next year, according to a report last week in the New York Post, which cited unnamed sources. The new service will be separate from Amazon's Prime membership offering, which already includes a video-streaming component.
This rumor has been floated before; news outlets earlier this year reported that Amazon was strongly considering such an offering. However, the sources cited in the Post were definite about the plans.
Bigger Video Footprint
That Amazon already has a presence in the streaming video market is almost beside the point. The growth projections for this type of service are very high, requiring any player to increase its footprint to take full advantage.
That is surely Amazon's motive with this offering, said Rich Hanley, associate professor and director of the graduate journalism program at Quinnipiac University.
"Amazon is moving rapidly in the video content category and becomes the latest entry in the battle to control the technology and content streaming to all screens at home as cable begins its long fade from domination," he told the E-Commerce Times.
It also recognizes that not all consumers want to be locked into a membership such as Prime, even at US$99 per year, Hanley continued.
"Amazon wants to go big in both hardware with its Amazon Fire TV and in content with Amazon Studios," he said. This new service will help it accomplish that.
The Competition
This move should be concerning to rival providers like Netflix and Hulu, Hanley continued.
"Amazon has the capacity to both grow the audience for non-cable delivery and take customers away from the current players in that market," he said.
Or maybe not.
"I doubt this offering would damage Netflix significantly," said Dan Goman, founder and president of Ownzones.
"Amazon would take away some subscribers, but there should be no substantial impact to Netflix's bottom line," he told the E-Commerce Times. "Netflix has protected itself with a stellar original content initiative — it was a good move. Original content is key."
The deciding factor will be the way Amazon implements its ad-supported system and whether the ads are too invasive, Goman said. "We have seen consumers ditching offerings that are overly invasive with their ads."
A New Revenue Stream
On the other hand, if it is done correctly, an Amazon offering could be very compelling, FilmBuff CEO Janet Brown told the E-Commerce Times.
It could lead to other revenue opportunities for Amazon.
"It would be really exciting to see if brands with a really strong e-commerce business on Amazon become new entrants into the branded entertainment space as a result," said Brown.
"No other platform can offer such potentially deep integration between ads featured and immediate purchase ability. While there are many places for short-form VOD content, there are far fewer ones of significant scale for longer-form content," she pointed out.
"This could be a great new option to weave into our overall strategies when we look at how to maximize revenue and awareness on each piece of content we distribute," Brown suggested.
If nothing else, the offering will help Amazon expand its ecosystem, Goman observed. "Amazon is smart to create another plan that will keep the folks who would otherwise drop Prime because of the increase, and grab folks who find Prime above their threshold for online subscriptions."