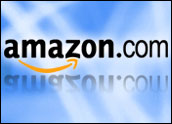 Amazon Studios on Monday announced it would begin to produce and acquire original movies for release in theaters. Amazon Prime customers will be on an early distribution list, with the movies becoming available to them four to eight weeks after their theatrical debuts.
The goal is to create around 12 movies a year. Amazon will focus on up-and-coming filmmakers, with production slated to begin later this year.
Amazon already has developed several original television series, including the multi-Golden Globe winner Transparent, the Annie-nominated Tumble Leaf and Mozart in the Jungle.
Many Challenges
Although it's in keeping with Amazon's strategic goal of expanding into the digital goods space, original film production is an ambitious undertaking — even for a company of Amazon's heft.
For starters, the rather short window between theatrical release and release on Amazon Prime is bound to upset theater owners. The entertainment industry has a long history of objecting to change, especially when it disrupts existing revenue models.
Currently, it can take up to a year before a theatrical release is available via streaming, digital download or on DVD. Increasingly, however, that is not the case on Amazon Prime.
A Carrot for Theater Owners
The theaters likely will come around, speculated David Fannon, EVP of Popcornflix.com.
"The two-month window is close enough to the three-month window that theater chains and owners generally require, so they might still be receptive," he told the E-Commerce Times.
Amazon is attempting to offer theaters a compromise by granting them a window of exclusivity, albeit a shorter one. Theater owners may bite, as they will get to maintain a relationship with Amazon. More importantly, they'll be able to show that they're adapting to — and profiting from — an evolution in film exhibition and distribution, rather than being left behind.
There is much that is not known about this experiment, including the revenue-sharing models, said Vlad Zachary, director of omni-channel commerce at UpShot Commerce.
Of course, a more generous share would encourage testing and adoption of these movies, he told the E-Commerce Times.
However, some theater owners might be eager to show the movies without much prompting, said David B. Stern, a partner with Jeffer Mangels Butler & Mitchell.
"In my opinion, there are plenty of theater owners who would want quality product on a two-month exclusive basis relative to streaming, particularly if the large chains aren't booking the film — even better for the smaller chains," he told the E-Commerce Times.
More Competition Is Always Better
Ultimately, Amazon's foray is positive for the industry because it brings new competition and new ways of thinking, Zachary said.
"New models of distribution are also good, because younger audiences have different and emerging viewing habits," he said, pointing to the US$30 million-plus The Interview made in digital sales and rentals.
"This shows the potential for films to make money without adhering to existing distribution patterns," Zachary noted.
"Amazon's plan will be a boon to film production, as in that regard, more is indeed more," said Jeffer Mangels' Stern. "Just ask any unemployed grip."
'More of a Blip'
In the end, this development will be seen as no more than a blip in the larger story of digital content creation, said Popcornflix.com's Fannon.
It certainly is not the revolutionary advancement that it's been made out to be, he said.
"The biggest change could be in its competition with Netflix, as Amazon's model could do more in terms of publicity for their titles than Netflix, who don't have the same deal with theater owners," Fannon pointed out.
Similarly, producers who still prefer a theatrical release for their films may see Amazon's model as the more attractive option, he suggested. Ultimately, though, the framework of Amazon's new strategy is still close enough to the existing one that it's unlikely to be a game-changer for the industry