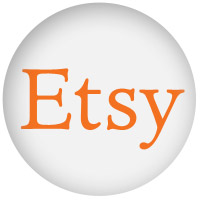 Etsy is working on an initial public offering that could debut this quarter, Bloomberg reported Tuesday, citing unnamed sources familiar with its plans.
The e-commerce dealer in handmade crafts, vintage items and other unique offerings hopes to raise US$300 million.
A Plus for New York
If the IPO does indeed materialize, it could give the New York City tech community some much-needed financial oomph. The last tech IPO to originate in the Big Apple occurred during the dot-com bubble; meanwhile, there are several other local tech companies waiting in the wings to go public as well.
Etsy is working with Goldman Sachs Group and Morgan Stanley on the IPO, the sources said.
The Bigger E-Commerce Story
An Etsy IPO would have equal significance for the e-commerce community at large. Etsy has carved out a role for itself in this space — not only because of its transaction volume, but also because it supports small business craftspeople — the type of retailer just about everyone loves to love.
Etsy landed on the list of top "culturally vibrant brands" in the Cultural Traction 2014 report, for example.
An Etsy IPO would pencil in well for investors, said Greg Sichenzia, founder of Sichenzia Ross Friedman Ference.
In 2013, it did US$1.3 billion in online transactions, he told the E-Commerce Times, of which the company received 3.5 percent, resulting in $122 million revenue, up 51 percent from 2012.
"Etsy does a great job of providing a stellar customer and vendor experience, which results in a very high level of customer satisfaction," Sichenzia said. "As they are just a marketplace without significant product overhead, their growth is quite impressive."
Etsy also has created a very strong niche in e-commerce, whereas other companies — in particular, the leader, eBay — have struggled to innovate for years, EasyPost CEO Jarrett Streebin told the E-Commerce Times.
This niche and the Etsy brand give it a certain immunity from the efforts by brick-and-mortar retailers to regain momentum for attracting shoppers' dollars. In short, retailers are deploying a number of strategies to become omnichannel players, thus negating the advantages online retailers have enjoyed all these years.
Etsy, with its original products, has not been greatly affected by this pushback.
At the same time, Etsy is trying to expand its presence offline as well. This past holiday season, for example, Etsy and American Express teamed up to showcase local artisans by hosting trunk shows on Small Business Saturday.
Conversely, Etsy should see a nice tailwind from the increased focus on Amazon and e-commerce, Streebin said.
It's Google's World
That said, there is also a significant challenge facing the company — indeed all e-commerce companies seeking to expand, Sichenzia said. In a word, that challenge is Google, through which some 80 percent of all e-commerce runs.
"As you know, Google changes their algorithms frequently, which can really make or break a company relying on organic search referrals," Sichenzia said.
"If you look at their data, in 2012 Etsy lost a lot of traffic for this reason, which of course impacted their transactional revenue," he pointed out. "That is truly the largest risk for investors — the company's revenue can be instantly impacted without warning due to changes in Google's search algorithms."