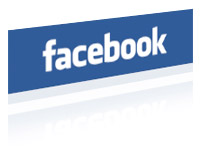 Facebook on Tuesday further opened its Audience Network to third-party developers and publishers. It debuted the platform in April, positioning it as a mobile monetization tool that would leverage Facebook's 1.5 million advertisers and the millions of users who sign into apps using their Facebook credentials.
The platform is now available to developers and publishers around the world.
Facebook also has smoothed out the rough edges to the product since its initial debut. Its targeting capabilities have become part of the mix, meaning that ads are displayed only to users who might be interested in a particular product or service.
There are multiple ad formats, including native, banner and interstitial. The native format, Facebook pointed out, allows publishers to customize their ads to fit within the app's flow.
An Effective Platform
Publishers already using the platform have reported that it is effective.
Glu Mobile, the maker of Kim Kardashian: Hollywood and other apps, said that Facebook's Audience Network has delivered at least twice as many CPMs, or cost per 1,000 impressions, as competing ad networks.
Glu shows fewer ads but "to the right people," said Chris Akhavan, the company's president of publishing.
Shazam, a music recognition and sharing app, said the Audience Network increased its revenue from ad networks by 37 percent.
One measure for quantifying these anecdotal reports is Q2's 0.36 percent average click-through rate for Facebook ads on desktop and mobile platforms reported by Nanigans.
The 0.36 percent CTR was a 47 percent quarter-over-quarter increase and a 146 percent year-over-year increase, Nanigans said — a rise due in large part to advertisers allocating more of their budgets to mobile.
Reports such as those from Shazam and Glu are common in the early days of a new network, said Dan Olds, principal of Gabriel Consulting.
"Everyone wants to try it, and they are crafting creative pitches in the process. The real key will be how sustainable these results are," he told the E-Commerce Times.
Bombarding Users
Facebook has a role to play in that, Olds said, by ensuring that users aren't served endless ads that crowd out the content they want to see — and that the ads are quality ones.
"Users will tolerate ads if they are relevant, creative and unobtrusive," he pointed out.
It is debatable whether Facebook will be able to keep the brakes on, said Vlad Zachary, director of omnichannel commerce at Upshot Commerce.
"This will not result in more advertising by definition — it will just provide an opportunity for more consistent advertising across channels," he told the E-Commerce Times. However, "it is possible that this will work too well, and then Facebook users could see an overwhelming amount of ads."
It is unclear whether the network will affect Facebook's algorithm for displaying content, Zachary said. "Right now, they claim a certain degree of relevancy for the ads, and if this comes out to be accurate, then users might end up benefiting from all this."
Certainly the move will strengthen Facebook's overall position, said Trip Chowdhry, managing director of equity research at Global Equities Research.
"Opening an ad network is always good, because it introduces monetization or more monetization into the ecosystem," he pointed out.
Facebook will see its developer ecosystem grow stronger as a result, Chowdhry told the E-Commerce Times.
It could give the social commerce space a much-needed push as well.
"None of this will happen right away, though" said Chowdhry. "It will take several months for all the players to get it right — but this is a very positive direction for Facebook."