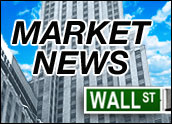 Consumer confidence took a hit in July as a sharp drop in job growth made consumers less optimistic about the prospects for the economy.
The Conference Board's consumer confidence index dropped for the first time since April, falling 7.5 points to 98.2 from 105.7 in July.
Analysts had been looking for a number above 100. The privately run Conference Board said it believes consumers will display a "cautious attitude" until hiring picks up again.
Employment numbers for August are scheduled to be released on Friday morning.
Market Reaction
While the weak confidence number drove stocks down in morning trading, it was not enough to derail the entire session.
Stocks rebounded late in the day, although trading was again light.
At the close, the Dow was higher by 51.40 points to 10,173.92. The Nasdaq gained 1.61 points to 1,838.10. The S&P 500 climbed 5 points to 1,104.24.
Bottom of the Barrel?
Oil continued its retreat, meanwhile, logging in a sharp $1 drop in New York trading.
The price plunge continued despite renewed violence in Iraq that could lead to disruption in exports from that key country.
Crude futures are now trading near $42 a barrel and some analysts say the drop could continue now that the busiest part of the U.S. driving season is coming to an unofficial end with the Labor Day holiday this coming weekend.
Others say the trend could change at any moment, particularly as new data becomes available.
For instance, the Energy Department will release its weekly oil supply data on Wednesday.