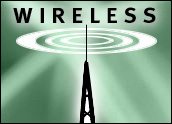 Sales of mobile phones jumped sharply to record-setting levels during the first quarter, but longtime leader Nokia saw its share of the market fall to the lowest level in five years, according to a report from Gartner.
Nokia's share of the cell phone market fell from 34.6 percent a year ago to 28.9 percent in the first quarter, even though the Finland-based company sold 5 million more units than last year.
Meanwhile, sales grew faster than most expectations, posting a 34 percent increase. Gartner said sales in the first quarter of 153 million handsets — almost 40 million more than a year ago — marked the best-ever first quarter for the industry.
Good News, Bad News
Gartner principal analyst Ben Wood said Nokia's market share dropped because other phone makers were more aggressive in rolling out more feature-laden phones and the defection of some European wireless carriers to back other cell phone makers.
"Nokia still grew sales, but its competitors saw far larger gains," Wood told the E-Commerce Times.
For instance, number two mobile phone maker Motorola saw sales jump by more than 8 million units and gained market share as a result, climbing from 14.7 percent last year to 16.4 percent in the first quarter of 2004.
That marked a turnaround for Motorola, which had two weak quarters to close out 2003 but came back strong in Europe. Motorola can expect a strong response from Nokia, Wood said, including price cuts, and must be ready with new product rollouts to maintain its momentum.
Number 3 with a Bullet
Third-place Samsung sold nearly 7 million more phones, boosting its market share to 12.5 percent. Wood said Samsung benefited from its decision to offer handsets on multiple platforms, such as Global System for Mobile Communications (GSM), code division multiple access (CDMA) and time division multiple access (TDMA).
Siemens and Sony round out the top five, with 9 percent and 6 percent market share respectively. Both saw modest market-share gains.
Nokia has already started to address the shortfall. Last month it launched the low-cost N-Gage QD, a mobile gaming device and smartphone, in Europe. Nokia also is racing to get its "push-to-talk" technology standard in place, which it said could happen within two years.
Still on Top
That still leaves Nokia with the lion's share of what Wood said will be a growing market throughout 2004. Sales appear to be "surprisingly strong" thanks to larger-than-expected seasonal lifts in China — where the Chinese New Year boosted sales — and in other regions.
In Europe, cell phone carriers continued holiday promotions into the new year. That region should remain strong, Wood said, as customers buy phones that work with the newly launched 3G networks spawned by Vodafone, T-Mobile and TIM.
North American phone sales were also up sharply, rising 30 percent in the quarter as customers decided to upgrade to phones with color displays, built-in cameras and other features.
In the Asia Pacific region, sales were strong in Australia, China, India and Thailand. In China, the top Western makers continued to improve their distribution strategies to counteract growing competition from local and regional rivals. More than 11 million units were sold in Japan.