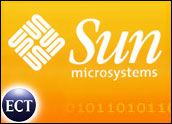 Although IBM maintained its top rankingin the overall U.S. server market, rival SunMicrosystems held the lead in UNIX sales, the most lucrativeserver market segment, according to a study byGartner Dataquest.
The latest research showed a surge in Sun's market share between the last quarter of 2001and the first quarter of 2002.
In the overall server market, IBM gained 1.3 percent for a total of 29.3 percent, Gartnerreported, with Sun running a close second at 23.6 percent.
The UNIX Market
But overall, challenger Sun is the Goliath in the UNIX server segment, and the companypadded its already hefty 50.7 percent market share by an additional 3.3 percent,reaching 54 percent. Meanwhile, third-place IBM saw a 4.1 percent loss in that market,from 21.3 percent to 17.2 percent.
UNIX server seller Hewlett-Packard increased its marketshare from 16.6 percent to 19.8 percent, unseating IBM to take the number two spot.However, analysts said they expect this gain will crumble as a result of Compaq'slong-term phaseout of UNIX servers in the wake of the recently approved HP-Compaq merger.
According to Gartner, the UNIX server market accounted for 40 percent of the US$4.3billion in total server sales in the United States, making it the largest single segmentdespite a sales decline of 5.3 percent, from $1.8 billion to $1.7 billion.
Sun Comeback
Stung by an IDC market researchreport that awarded IBM the top UNIX server seller title in the fourth quarter of 2001,Sun spokesperson Sabrina Guttman told the E-Commerce Times that the company is makinga comeback.
Sun had disputed the IDC report, adding that even if it were true, "a quarter does not atrend make." Sun executives reportedly felt vindicated by Gartner's latest data.
"We've refreshed our complete product line with Ultra SPARC," Guttman said. "Ourcustomers have kicked the tires, and this quarter has shown that they like what they areseeing."
Sun attributed its market gains to the success of its Sun Fire systems based on UltraSPARC III microprocessor, the price and price/performance offered by its low-end servers,its Uniboard technology for mid-range and high-end servers, and the overall strength ofthe Sun brand.
IBM Optimistic
IBM spokesperson John Buscemi told the E-Commerce Times that Big Blue does not disputethe Gartner figures. He noted that IBM has gained market share for six straight quarters.
"All in all, we are very pleased with the results," Buscemi said. "We are still numberone in the overall market."
Buscemi also pointed to IBM's position in the lower-endIntel and Linux server markets aspositive news.
Indeed, third-place IBM gained 2.6 percent in that segment to 10.2 percent, according toGartner, while first-place Dell lost 2percent, dropping to 27.5 percent of a $1.5 billion first-quarter market.
IBM also secured the top spot in the overall Linux server market, gaining a whopping 19percent to reach 34.4 percent of the $236 million market, which Gartner said grew 78.9percent despite shrinkage in the overall server market.
"We are bringing our eServer line to the low-end market this year, so we think we arepositioned for success," Buscemi said.