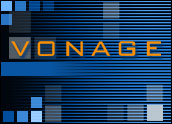 Joining the line of telecom companies suing Vonage, AT&T on Wednesday filed a lawsuit against the VoIP (Voice over Internet Protocol) provider in the U.S. District Court in Madison, Wis., according to a filing with the Securities and Exchange Commission and the company's statements.
The suit centers around a patent filed in 1996 by AT&T that describes the process of routing phone calls over the Internet. The company has been in discussions with AT&T for some time to resolve the matter, Vonage spokesperson Charlie Sahner told the E-Commerce Times.
"Generally, our preference is to settle disputes through negotiation rather than litigation so we will continue to work towards an amicable solution," he said.
$80 Million and Counting
Indeed, Vonage's approach to the near nonstop litigation against it has been to throw money at the problem. For instance, it settled a suit a few weeks ago with Sprint Nextel for US$80 million. It also settled a patent dispute with Klausner Technologies for an undisclosed sum.
The patent infringement charges, though, are costing the company more than just the amount to settle. Besides the not inconsiderable fees paid to attorneys, earlier this year Verizon was awarded $58 million in damages, plus future royalties, on the grounds that Vonage violated three of Verizon's patents.
One More
If Vonage can move past this latest suit, said John Rabena, a partner with Sughrue Mion, it may have a chance of survival.
"There aren't too many competitors left with a strong patent portfolio," he told the E-Commerce Times.
These suits are typical against newcomers in an established industry, he added.
"Vonage could have expected to be attacked by anybody with market share in the telecom industry," Rabena said. "However the broadest lesson from all this is that Vonage has been on the defensive largely because it doesn't have a patent portfolio itself."
Playing Defense
Playing defense might not have been the best strategy, given the potential costs of losing litigation if the case does go to trial.
"Merely because Vonage has removed itself, by taking a license post-judgment from other patent holders/owners does not mean that it is free from liability for patent infringement by another patent holder, namely AT&T," said Andrew Langsam, a partner with Pryor Cashman.
Each patent case is determined on its merits, he continued.
"One looks at the claims of the patent, and if what Vonage does or provides falls within the language of even one claim of the issued patent, then Vonage is liable for patent infringement," he told the E-Commerce Times.
If that is found to be the case, then it may be also liable for the damages to AT&T in lost profits, he said, "but only if AT&T can prove 'but for' Vonage providing that product/service, AT&T would have provided it and at a profit."
However, even if AT&T cannot meet the "but for" threshold, it will still be entitled to no less than a reasonable royalty for the infringing use by Vonage.
"Vonage can always seek a license under the asserted AT&T patents — if AT&T is willing to provide the same — and/or design around the patent so that its products/services no longer infringe the asserted patent," he said.
Industry Death Blow
While Vonage has weathered the earlier lawsuits — albeit at a cost of losing some customers — this latest by AT&T could prove to be too much for some customers, especially the valued corporate clients that VoIP providers have been targeting.
The risk of permanent injunction, although not likely to be imposed, could prove to be too big of a risk for corporate decision makers to ignore, Langsam said.
"Such an injunction is rare before a trial of the case on the merits," he said.