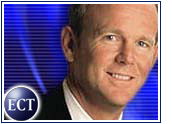 Beleaguered e-tailer Buy.com (Nasdaq: BUYX) announced Tuesday that chief executive officer and chairman of the board Gregory Hawkins and chief financial officer Mitch Hill had resigned for unspecified reasons.
"The realities of the marketplace demand that we drive vigorously toward profitability," said James B. Roszak, who is stepping in as interim CEO. "We've proven our ability to attract customers and sell product; now we need to prove that we can make money."
Though Roszak expressed gratitude to Hawkins and Hills for their time served, Morningstar.com analyst David Kathman believes that Hawkins and Hill did not leave Buy.com voluntarily.
"What it looks like is that the board kicked them out, based on the wording of the release," Kathman told the E-Commerce Times. "It's not surprising, based on the terrible year they've had."
Kathman added that the higher priority for Buy.com at this point is simply "survival."
The resignations of Hawkins and Hill came a week after the Aliso Viejo, California-based Internet retailer sold its UK division to British retailer John Lewis Partnership.
Going Local
Buy.com, has ranked as high as second in the U.S. to Amazon in online sales, has won praise from customers and high marks in online polls. However, it has not done well financially. Since going public last February, Buy.com has seen its stock price slip steadily from US$35 per share to barely above $1.
Last month, Buy.com said that revenue for the fourth quarter ended December 31st slipped 2 percent from a year earlier, to $196.7 million. The company lost $27.4 million, or 20 cents per share, before extraordinary items, compared with a loss of $40.9 million, or 44 cents, in the year-earlier quarter.
In the past year, Buy.com has opened — and then shut — e-tail operations in three countries. In addition to selling its UK operations last week, the company recently shut down its operations in Canada and closed its Australian division.
Out with the Old
Hawkins had been the company's CEO since March 1999 and chairman of the board since September 1999. Hill had become Buy.com's CFO in November 1999.
Interim CEO Roszak has been on the company's board of directors since August 1998. Donald Kendall, who is taking on the job of chairman of the board, was described by the company as a "long-term" member of the board of directors.
Taking over the roll of CFO is Robert Price, who joins Buy.com after spending five years at PairGain Technologies.
Not Buying It?
A change in management could signal a new beginning for Buy.com, as well as a possible search for a white knight.
However, Kathman does not believe such a scenario is viable for Buy.com, because many of the possible buyers already have similar online ventures and because Buy.com comes with "so much baggage."
Kathman would not speculate in specifics on the long-term outlook for Buy.com but said he was "certainly not very optimistic" about the company's prospects.