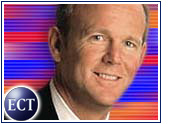 In a move designed to focus its dwindling cash resources on the United States, Buy.com (Nasdaq: BUYX) said Monday it has ceased operations in Australia.
Buy.com, which ranks as the second-largest e-tailer behind Amazon.com in the U.S., said it will fulfill all orders made before the site is shut down.
The Aliso Viejo, California-based company said it made the decision based on its difficulty in raising capital Down Under, where Buy.com began operations in May, and a desire to focus on bringing domestic operations closer to profitability.
Focus on Profits
Chairman and chief executive officer Greg Hawkins said that Buy.com, which also operates sites in the United Kingdom and Canada, wants to focus on "the greatest opportunities to achieve growth, while also protecting the accelerated path to profitability that we are on."
While leaving open the possibility of a return to Australia, Hawkins said that the three year-old e-tailer decided to "discontinue spending precious capital in support of an international business when the opportunity to continue to move our U.S. business towards profitability is present."
Australian Gold Mine?
Buy.coms decision came despite a recent report that called Australia a potential gold mine for e-commerce. Jupiter Research said while Australians use the Web at a higher rate — 40 percent — than most other countries in the world, marketers, advertisers and e-commerce firms have yet to capitalize on the opportunities presented by the country.
In Australia, 12 percent of the population buys online, compared with 42 percent in the United States.
Jupiter analyst Guy Cranswick said "reluctance on the part of consumers and of businesses has dampened the revenue potential that such high online penetration offers."
Problems at Home
Meanwhile, Buy.com may face similar capital problems at home, according to analysts. Since going public in February, Buy.com has seen its stock price slip steadily from US$35 per share to barely above $1.
The company has been lauded for a unique set of agreements with other e-tailers, including agreements with eBay-owned Half.com and CarsDirect.com, which anchors Buy.coms car-buying site.
However, Morningstar.com analyst David Kathman said Buy.coms inability to grow sales in recent months has made it a potential shakeout victim.
Slowed Growth
In its most recent quarterly earnings report in October, Buy.com said revenue grew only 20 percent over the year before — down from nearly 92 percent year-to-year growth earlier on — and that customer acquisition grew slower than expected.
According to Kathman, the numbers suggested Buy.com "is nearing the saturation point in its core business" of consumer electronics and computer products.
"Although the company is trying to sell more non-tech products, it will need to do a lot better to avoid extinction," Kathman wrote in a report. "Unless it can rejuvenate its growth and get losses under control, we think its increasingly likely that Buy.com will join the dot-com dustbin."