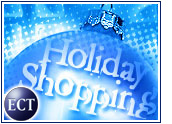 Amazon.com (Nasdaq: AMZN) attracted more visitors than any other e-tailer during the first four weeks of the holiday shopping season, audience measurement firm Nielsen//NetRatings said Thursday.
Amazon saw nearly 54 million visitors between October 30th and November 26th, up 39 percent from the start of the season and more than five times as many visitors as No. 2 finisher Dell Computer, according to NetRatings.
"Amazon.com has leveraged its brand presence and partnerships with companies such as Toys 'R' Us and Drugstore.com to attract millions of consumers," said Sean Kaldor, vice president of e-commerce at New York City-based NetRatings.
Mixed Month
The Nielsen results provided Amazon with some good news — in contrast to the rankings of another e-tail tracker, Forrester Research, whose latest PowerRankings index of online electronics retailer performance put Buy.com ahead of Amazon.
Forrester said Amazon's "dismal" customer service in the category helped its competitor take over the top spot.
Amazon also took second place in Forrester's PowerRankings of movie sellers, where the company was behind Express.com, and book e-tailers, where it was edged out by Borders.com.
Analysts have cautioned about a slowdown in growth at Amazon as it expands its offerings and faces growing competition from the improved Internet operations of brick-and-mortar retailers.
E-tail Index Rises
Overall, the Nielsen//NetRatings Holiday E-Commerce Index, which measures Web surfing in eight product categories, rose 8 percent during the fourth week of November, the firm said.
Toy and game sites led the rise, increasing 55 percent over the previous week. Consumer electronics sites like Circuitcity.com and Radioshack.com also saw more business, according to the index.
Among individual sites, second place behind Amazon went to Dell, which saw traffic jump 10.8 percent during the period to 9.9 million visitors.
Online music seller CDNow was the third most popular site, attracting 27.2 percent more visitors in the period, for a total of 9.32 million. Barnesandnoble.com came in fourth after suffering a 3.2 percent drop in visitors to 8.88 million.
Countdown Beginning
Rounding out the top five was toy e-tailer eToys, which enjoyed a 180 percent rise in the number of visitors to 8.38 million.
Wal-Mart Stores' Web site also saw a huge surge in shoppers, as 780 percent more people boosted the number of visits to more than 6.1 million, Nielsen//NetRatings said. Wal-Mart was eighth in the latest rankings.
"Looking at the first half of this online shopping season, the e-tailers that have a solid brand, offer an extensive array of products, and promise fast and hassle-free deliveries are winning the pocketbooks of consumers," Kaldor said.
"Out of the three weeks left during the holiday season, the next two weeks [will be] make or break for most e-tailers," he added.