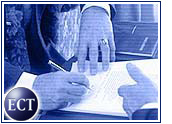 British retail giant John Lewis Partnership said Tuesday that it has purchased the UK division of struggling U.S. e-tailer Buy.com (Nasdaq: BUYX).
"For quite some time it has been clear that our operating model would be stronger in partnership with an offline business," said Murray Hennessy, chief executive officer of Buy.com's UK division.
The acquisition of Buy.com will allow John Lewis to rapidly expand into the e-commerce sector and strengthen its brick-and-click position. The company, which operates 25 John Lewis department stores and 135 Waltrose supermarkets across the UK, currently offers only a limited selection of goods online.
John Lewis said that it does not plan to merge its online operations, which focus on household goods, with those of Buy.com, which offer technology products.
The deal ends the speculation that followed Buy.com's announcement last week that it had signed letter of intent to sell the division to a "European entity."
Advice and Counsel
Although Buy.com will no longer hold a stake in the UK business, the company has agreed to provide John Lewis with technical support and advice on an ongoing basis.
"A move into e-commerce has been a key part of our strategy for some time," said Luke Mayhew, director of trading for John Lewis. "We believe we are well placed to serve customers both in our shops and direct. We know that many of our customers already shop online."
Buy.com UK, which opened last March, is one of the most visited sites in Europe, with a customer base of more than 80,000.
Going Local
Buy.com, launched as BUYCOMP.com in October 1996, has not been immune to the dot-com downturn. Since going public last February, Buy.com has seen its stock price slip steadily from US$35 per share to barely above $1.
In the past year, the company has also opened and shut e-tail operations in three countries. In addition to recently shutting down its operations in Canada, and laying off 25 workers, the e-tailer shut down its Australian division in November, just six months after launch.
Weak Results
Buy.com, which ranks second in the U.S. to Amazon in sales, has won praise from customers and continues to win high marks in online polls. However, it has not done well financially.
Last week, the company said that revenue for the fourth quarter ended December 31st slipped 2 percent from a year earlier, to $196.7 million. The company lost $27.4 million, or 20 cents per share, before extraordinary items, compared with a loss of $40.9 million, or 44 cents, in the year-earlier quarter.