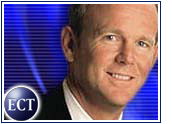 Buy.com (Nasdaq: BUYX) was down 28 U.S. cents at 62 cents in early trading Friday, after the e-tailer reported a loss for the fourth quarter and announced what it called an "aggressive" cost-cutting plan.
The company said it intends to focus on its domestic operations, adding that it recently signed a letter of intent to sell its UK division to "a European entity."
The company will also close its Canadian operations, effective immediately, and lay off 25 people.
Buy.com chairman and chief executive officer Greg Hawkins said the quarter was characterized by "an intensely competitive environment, with general softness in the technology sector."
Buy.com said revenue for the quarter ended December 31st slipped 2 percent from a year earlier, to $196.7 million. The company lost $27.4 million, or 20 cents per share, before extraordinary items, compared with a loss of $40.9 million, or 44 cents, in the year-earlier quarter.
Still, the company said it saw an 84 percent year-over-year increase in customer accounts, for a total of 3.5 million accounts. Repeat buyers accounted for 65 percent of orders during the quarter, down from 67 percent in the third quarter.
"Notwithstanding the progress we have made in the business this year, the continued tight capital market for the e-tail sector has caused us to proactively re-evaluate our business and implement several strategic initiatives designed to accelerate Buy.com's drive toward profitability," Hawkins said.
The company said it will focus on "core categories," including consumer electronics, computers, wireless products and clearance items, that have the greatest potential to contribute to earnings. While revenue will be hurt in the near term, the company said, it will not see "exposure to large infrastructure reductions and writeoffs" because of its "virtual operating model."
As a result of the restructuring, the company said, first-quarter sales will likely total $132 million to $137 million. Sales for the full year will be between $580 million and $600 million, with positive operating cash flow in the fourth quarter.
Buy.com said it will also cut marketing expenses by advertising more online.
Buy.com, based in Aliso Viejo, California, offers more than 950,000 different products, ranging from computers to sporting goods to books.