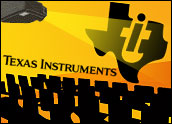 Texas Instruments today announced a definitive agreement to sell its sensors and controls business to a global private equity investment firm for US$3 billion in cash.
Bain Capital, LLC will purchase the Attleboro, Mass. division that supplies engineered sensors and controls to the appliance, climate control, industrial, automotive, lighting, and aircraft markets. The sale will not include TI's radio frequency identification (RFID) systems operations.
"This agreement is about unlocking value," said TI President and CEO Rich Templeton. "TI will intensify its focus on our high-growth core digital signal processing and analog semiconductor opportunities, while Sensors & Controls will have greater access to the investment and strategic resources it needs to fuel its future growth."
Seeking New Opportunities
TI has a strong digital light processing chip business that companies like Samsung employ and has also recently made moves to beef up its analog services. In December the company acquired Chipcom Group USA for $200 million. Chipcom makes chips that help electronic devices communicate wireless from up to 100 meters apart.
IC Insights Vice President of Market Research Brian Matus told the E-Commerce Times that when TI is ready to focus on specific areas, they are typically willing to shed non-relevant units. He points to TI's decision to drop its memory business in 2003 in order to focus on DSP and analog.
"TI is slimming down and taking advantage of what they have. Maybe they feel like they can maximize the other businesses more than the sensors business at this point," Matus said. "They are becoming a more focused company, and DSP and analog are strong businesses for them."
Going Mobile
With revenue exceeding $1 billion annually, the sensors and controls unit has about 5,400 employees in the Americas, Europe and Asia. That's a small fraction of the company's $10.9 billion semiconductor unit.
TI will also focus on growing the company's handset business, which accounts for about a third of annual sales. Analysts said this is a safe bet with the demand for wireless products on the rise.
Gartner predicted global handset makers shipped 810 million units in 2005, up from 674 million in 2004. The market research firm expects 10 percent to 15 percent growth in 2006.
Taking It to the Next Level
Bain Capital has a strong track record of purchasing non-core divisions of large, multinational companies and partnering with the management team and employees to build significant value.
Steve Zide, a Managing Director at Bain Capital, said Sensors & Controls is a market leader that enjoys long-standing customer relationships and is geographically diversified with greater than 50 percent of its sales generated outside North America.
"We're enthusiastic about Sensors & Controls' future, and look forward to supporting the management team's plan to continue the company's growth and realize its long-term potential," Zide said.
Analyzing the Sensor Business
Analysts said despite TI's exit from the sensor business, the future is still bright for this segment.
"When we look at where sensors are being used and how they are being used in current and future applications, from surveillance and security and into the automotive world, it points to a bright future for the segment," Matus said. "Sensors is a huge business and growing with lots of applications."
TI's Board of Directors has approved the sale, which is expected to be completed in the first half of 2006. Completion of the sale is contingent upon customary regulatory approvals. Thomas Wroe, Jr., the president of Sensors & Controls, and the current management team will continue to lead the organization.