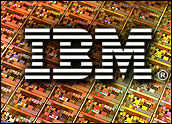 Unveiling a scaled-down version of its identity management software, IBM on Monday tapped into what it sees as a growing demand among small- to mid-sized businesses (SMB) for online collaboration and secure transactions with trading partners.
IBM Tivoli Federated Identity Manager Business Gateway will allow authorized SMB users to securely access the e-commerce systems of their larger partners, according to the company. SMBs will have a single password to log on to external networks.
"Many smaller companies that develop innovative products need to use larger companies as a selling channel," said Hershel Harris, vice president, storage and security software, IBM Tivoli. "Collaboration with customers, partners, agents or providers often plays a key role in moving toward a service-oriented architecture. Federated identity management ties companies together in a secure fashion."
Federated Identity Defined
IBM is confident that identity management is an increasingly hot ticket — more businesses need to collaborate with customers, partners, agents and suppliers online and then find themselves with multiple user identities and passwords for a variety of online accounts.
Using federated identity, an SMB's users can log on to a company's Web site and have that site confirm their identity when they connect to applications on related Web sites, without having to log in again.
"We believe federated identity is the only way that Internet identity can scale between businesses collaborating together, but it is mostly adopted by larger organizations at this point," Dan Blum, an analyst with the Burton Group, told the E-Commerce Times. "Large businesses have been pressed to solve the problem ahead of others."
Cheap and Easy
SMBs, however, are now an IBM target. IBM does have other products that target SMBs, including WebSphere. The scaled-down federated identity management solution should fit in well with those offerings, Blum said.
"Tivoli solutions have always been fairly complex, with a lot of moving parts. IBM likes to go in and solve complex problems where it can show off its IBM Global Services expertise, as well as its products," he noted. "With a smaller business, the model is reversed. You really need simple and easy to deploy, so this is a different model for IBM."
Proving the Point
More than half of the C-level executives from more than 1,000 SMB organizations around the world named "collaboration across employees, partners and/or suppliers" and "speed to market with new products/services" as their chief business challenges in a 2006 SMB Global Survey. The top investment area was enterprise-wide security.
However, success in this sector could depend, in part, on the packaging. Often, tying federated identity solutions to the deployment of a larger hub is a strategic way to package the technology, Blum explained.
"If an organization like General Motors wants to enable a large number of smaller partners to come up to speed on federated identity so they can work together in the supply chain, then it's handy to have a vendor that can deploy software and service and get those small partners up and running," he concluded.