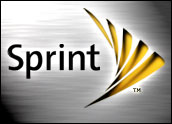 Blaming high churn rates and merger-related costs, Sprint-Nextel, the third-largest mobile phone operator, reported its fifth straight quarter of profit losses.
Net income from continuing operations declined to US$247 million, or 8 cents a share, from $363 million, or 12 cents, a year ago. Revenues were the bright spot for Sprint-Nextel. The combination yielded revenue increases of 34 percent, generating $10.5 billion for the quarter ended Sept. 30.
Costs related to the purchase of Nextel Communications drove profits lower, the company said. Excluding charges of 2 cents a share for special items and 22 cents a share for merger and aquisition-related amortization costs, earnings were 32 cents a share for the quarter.
High Churn Rates
Churn rates also hurt the company during the period. Sprint reported a loss of 188,000 customers with monthly contracts. That yielded a churn rate of 2.4 percent, up from 2.1 percent in the second quarter. However, the bleeding was not as bad as some had predicted. Some analysts expected Sprint to lose 200,000 customers.
The news helped Sprint's stock. Markets responded with a $1.09, or 6 percent, increase in share prices in early morning trading on the New York Stock Exchange. On Wednesday, Sprint shares were down 16 percent on the year.
"Investors are looking for a story about the future that doesn't hold a lot of downside risk. A stock like Sprint is in a sector that's done very well. It's a company that's trying to make a turnaround and the bad news wasn't as bad as people had feared," Marc Pado, an analyst with Cantor Fitzgerald, told the E-Commerce Times. "That's what investors are looking for."
Heavy Competition
Overall, Sprint said it signed up 233,000 new subscribers for the quarter. Sprint-Nextel's total subscriber base is now 51.9 million. The company said it plans to improve advertising, tighten credit requirements and keep investing in its networks to grab market share from rivals Cingular and Verizon Wireless.
By comparison, Cingular added 1.4 million customers in the quarter to secure its position as the leading wireless provider. Cingular nearly quadrupled profits for the second straight quarter as a result. Cingular boasts 58.7 million customers with a churn rate of 1.8 percent.
Verizon Wireless, the second-largest wireless provider, is reporting earnings on Oct. 30. Analysts expect the company to report 1.75 million new customers in the quarter. Verizon had 54.8 million subscribers at the end of the second quarter.
Looking Ahead
Looking ahead, Sprint expects sales for the year to be about $41 billion, and full-year operating income to total between $12.6 billion to $12.9 billion. Sprint cut the latter forecast from $13 billion on Aug. 3.
The cut is blamed, in part, on declining average revenue from monthly contract subscribers, which fell to $61 from $62 in the second quarter. Still, it's more than Cingular's $49.76, and some analysts are bullish on Sprint stock.
"Sometimes the story goes beyond just the story of the company itself and speaks to the risk to the industry. When you look at AT&T and Verizon, you see that the risk to the industry isn't really there. So Sprint may be the dog of the group, but it's probably done getting kicked around and on the road to recovery," Pado predicted.