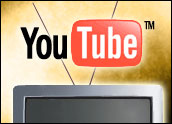 Amid heavy speculation over possible copyright issues, major record labels are vying to profit from Google's acquisition of YouTube — as allies.
Specifically, three of the world's largest music companies — Vivendi's Universal Music Group, Sony BMG Music and Warner Music Group — quietly negotiated stakes in YouTube as part of video- and music-licensing deals the companies struck with the media-sharing site prior to Google shelling out US$1.6 billion to purchase it earlier this month.
Neither Google nor the record labels were immediately available for comment, but the New York Times reported that the music companies collectively stand to receive as much as $50 million from the arrangements.
Partnering With Infringers?
YouTube has stirred memories of a Digital Rights Management frenzy that had copyright holders up in arms over the original Napster, which was once an illegal file-sharing service. Much of YouTube's content is copyrighted material in the form of movie clips, television shows and amateur videos that use copyrighted music.
Just last month, Universal Music CEO Doug Morris called YouTube and MySpace "copyright infringers" and said the sites owed the company millions of dollars. It now appears as if Universal is collecting, but perhaps not the way it intended.
The three record companies are taking an approach that is much different from their 1990s response to Napster — and much different than the Record Industry Association of America's recent cease-and-desist order campaign against YouTube.
"This is almost an admission that the digital form of entertainment is here to stay and record labels are seeing more people in more age groups headed to digital formats," attorney Mark McCreary, a member of Fox Rothschild's Technology and Venture Finance Group, told the E-Commerce Times. "It's definitely a change in the approach to how the industry is going to make money going forward."
Self-Preservation for All?
The behind-the-scenes deals go a long way toward shielding Google from recording industry lawsuits, but it remains to be seen how the Hollywood movie studios will respond. It also remains to be seen how much protection is available for YouTube members who upload copyright-protected content.
"If somebody uploads the latest Madonna video, does that person have protection under the 'YouTube/Media Company' agreement or will only YouTube be protected?" McCreary asked. "I'm not clear on where the protection starts and stops."
Goliath vs. Goliath
The record companies had a couple of motives for striking their deals with YouTube, McCreary said.
First, it's a way to make up for declining music industry sales. Second, it's costly to fight Goliath — even if you are a Goliath yourself.
It's possible that Sony BMG, Universal and Warner Music did not want to run the risk of setting harmful precedents by taking the issues to court and having a judge rule that YouTube is free and clear in light of the Digital Millennium Copyright Act that offers a simple resolution to infringement complaints: send a letter asking the offender to take down the content.
"Suing Google for wholesale copyright infringement would take four to six years to get any real results," and a decision would be appealed no matter what the court determined, McCreary said. "In the grand scheme of things, it was brilliant for these companies to take this approach. It's not hard to look at, see what they are getting and what they are avoiding, and make this decision."