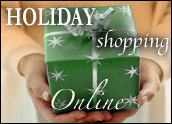 Online retail sales this holiday season will be a healthy improvement over last year, according to research cited inPart 1 of this three-part series on holiday shopping.
Whereas the consumer drives all traffic to online retail Web sites, the savvy e-tailer can create helpful site search processes in order to raise profits and maximize the consumer's experience.
Most large retailers have already locked down their Web sites as they prepare for a profitable ride. Nonetheless, e-tailers should keep an eye on their search strategies — and change what is not working — en route to seasonal sales.
Search engine optimization (SEO) and search engine marketing (SEM) offer two strong cases in point. Although these initiatives can drive Web traffic all year long, experts recommend customized SEO and SEM tactics for optimum cyclic results during the holidays.
Tailoring SEO and SEM strategies concurrently is an important practice, according to a new survey from Web analytics firm WebSideStory that demonstrates how equally efficient these tactics actually are. As it turns out, paid search has only a slight edge — 9 percent to be exact — in conversion rates over organic search.
"There is a strong synergy between paid and organic search. The bottom line is that marketers need to optimize both to achieve maximum results," said Heather Lloyd-Martin, president and CEO of SuccessWorks, a search engine optimization firm.
With conversion rates 50 percent or higher than overall site conversion rates, both paid and organic search remain very important acquisition sources for online marketers, Lloyd-Martin said.
However, the goal is to use Web analytics best practices to understand how to truly optimize SEM campaigns and conversion rates.
With only a few weeks of holiday shopping — and with those few weeks typically accounting for a large percentage of an e-tailer's revenues — search initiatives must be effective or go bust.
The steps may be the same year round: Build a list of relevant keywords, write targeted titles and descriptions, and prepare an effective bidstrategy. However, the proper approach to those activities can be dramatically different during the holidays.
Selecting Relevant Keywords
"You may want to expand your keyword selection list during the holidays. Think about what users are searching for as it relates to the holiday period," Pato Spagnoletto, director ofYahoo Search Marketing, told the E-Commerce Times.
If you sell electronics, for example, then you may choose keywords like "DVD" or "Sony" most of the time. During the holiday season, though, you may want to expand the selection to include modifiers like "Christmas gift idea" or "electronics gift card."
Maintain keywords that are consistent with inventory availability — there is no sense in optimizing or advertising your site for products that are sold out, only to frustrate site visitors.
"Leverage some of your SEM dollars to increase your visibility on the more expensive, higher volume, more generic types of keywords," Cam Balzer, vice president of Performics, told the E-Commerce Times. "Sometimes multichannel retailer budgets need to take into account branding dollars to increase visibility. That's a separate component of the campaign, apart from ROI (return on investment) driven keywords."
"Make previously searched-for items more visually prominent, comprehensively detailed, and accessible via fewer clicks to attract both humans and search engines," saidGoogle Search Evangelist Adam Lasnik, who recommended analyzing and acting upon information from previous years' server logs. "Look deeper than the 'big' holidays to uncover oft-overlooked celebrations."
Write Targeted Titles and Descriptions
The same goes for titles and descriptions, which should include buzzwords such as "holiday" or "electronics for dad." The search term should be positioned prominently in both the title and the description, according to Spagnoletto, and you should also customize descriptions by category, such as gifts, clothing or home decor.
"Pricing should be used as part of the promotion whenever possible," Spagnoletto said. "Be sure to include information such as the end date of the promotion, free shipping and the last date for on-time holiday delivery. If you have multichannel options, be sure to list 'in-store pick-up.' The most important keywords should find themselves within the first 70 characters of the description."
If the term "Tiffany" doesn't show up in your title or description when a searcher is looking for diamonds, then you risk losing that searcher to a pure play or some othermerchant that leveraged the term effectively. The idea is to keep changing what doesn't work and keep embellishing what does work for maximum conversions throughout the holiday season.
"Search, both natural search and paid search, can be very nimble during the holiday season, allowing you to make a lot of on-the-fly adjustments," Balzer said. "If you have got marketing budgets that aren't performing as well as you'd want in other vehicles, you can quickly shift those dollars into search and often get an immediate lift in visibility and performance from those dollars. That can happen in a matter of days."
Prepare an Effective Bid Strategy
SEO doesn't have to be expensive, but SEM can cost serious money.
Budget adequately for promotional periods, such as the holiday shopping season. That may mean increasing your overall spend or increasing your spend on specific keywords and phrases. It may also mean having one budget for early shoppers, another for last minute shoppers and yet another for post-season holiday bargain hunters.
"There is no guideline as to how much more to spend on SEM marketing for the holidays. We suggest looking at it from an ROI perspective to determine how much you can afford to spend and how much that spend will yield in terms of sales," Spagnoletto said. "Your ROI may be a little better during the holiday shopping season because more people are shopping online."
Last-Minute Tweaking
Companies should consider optimizing their site pages for mobile phones, given the increased number of people who may be comparison shopping from the mall, Google's Lasnik noted. What's most important, however, is early planning, he added. It's a mistake to leave optimization and testing until the last minute.
"Actions have to be both timely and user-friendly. While the holidays may be temporal, planning for them should occur year long," he added, noting that spamming-type practices should be avoided and, if used, could result in your site being delisted from the major search engines. "Acting slow and steady wins the race," Lasnik said.
Holiday Shopping, Part 1: Familiar Trends, Soaring Online Sales
Holiday Shopping, Part 3: Are You Making the Most of Site Search?