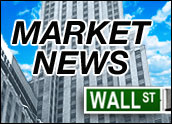 Stocks ended mixed today after the Dow fell short in a bid to crack the 11,000 barrier, with tech shares outperforming their blue chip counterparts.
The Dow ended down 3.69 points, or 0.03 percent to 10,936.86. The Nasdaq was up 19.60 points, or 0.95 percent, to 2,090.21. The S&P 500 also finished higher, moving up 3.19 points, or 0.26 percent, to 1,225.31.
Oil Bounces Back
Hurting the Dow was news that Boeing had asked for and received the resignation of its CEO, Harry Stonecipher, after it was revealed he had a relationship with a female executive. The CEO scandal was the second in less than two years at the aircraft giant, and its shares, which have traded at nearly three-year highs in recent days, were down just slightly on the day.
Tech stocks rose as Texas Instruments and other chipmakers began to line up for their midquarter reports. Investors might be turning more bullish on the tech sector because it has lagged the rest of the market in terms of recent gains.
Early signs of spring initially helped push oil prices back from recent runs at record highs, but investors bet on more cold weather and continued high demand ahead. By the close, futures rose 11 cents to settle at $53.89 a barrel on the New York Mercantile Exchange.
Consumer Credit Up
The dollar, meanwhile, posted modest gains against both the euro and yen.
In the lone piece of economic data released today, the Federal Reserve said U.S. consumers boosted their debt in January. Consumer credit was up at an annual pace of 6.6 percent last month. That's the fastest rate in three months and represents an increase of $11.5 billion worth of consumer borrowing on credit cards, mortgages and car loans over the previous month.