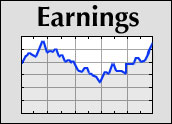 German engineering conglomerate Siemens today posted strong earnings growth for the quarter ended June 30, with net income up 29 percent over the same period last year, profit from operations up 21 percent and orders up 5 percent.
At the same time, the company also said it now expects to exceed its previous earnings projections for the year.
The growth in net income was led by Siemens Group operations, the company said. In that area, a majority of Siemens' Groups achieved double-digit earnings growth and higher profit margins compared to the same quarter of fiscal 2003. The top performance there came from Automation and Drives, Power Generation, Medical Solutions, Siemens VDO Automotive, and Osram.
Broader Macroeconomic Environment
"I am pleased about the developments in the third quarter. Order intake is developing well, supported particularly by a very strong June," Siemens CEO Heinrich v. Pierer said. He added that "net income is progressing ahead of our expectations and should allow us to exceed our own earnings objectives for the full year."
Pierer noted that the improving economy was a factor in the strong performance. He explained that "These trends show that improvement in the broader macroeconomic environment is now arriving in our industry and that we are succeeding with our enterprisewide initiative, 'Go for profit and growth.'"
He added, "To ensure our earnings momentum into the next fiscal year, we are targeting further operational improvements by the Groups."
The Numbers
For its third quarter ended June 30, Siemens reported:
Net income of 815 million (US$983.834 million) compared to 632 million (US$762.895 million) in the same period a year earlier.
Basic and diluted earnings per share of 0.91 (US$1.098) and 0.88 (US$1.062), respectively, up from 0.71 (US$.857) per share in the prior-year period.
Group profit from operations — which the company notes gave the biggest boost to net income — of 1.239 billion (US$1.495 billion), up from 1.023 billion (US$1.234 billion) in the same period a year ago.
Orders of 19.077 billion (US$23.021 billion), an 11 percent increase.
Sales of 18.216 billion (US$21.975 billion), up 5 percent from the third-quarter levels of fiscal 2003.
Net cash from operating and investing activities for the third quarter of 279 million (US$336.652 million), up from 266 million (US$ million) in the third quarter a year earlier.

The company, in a statement, said business volume was particularly strong in the closing month of the quarter. It noted that international business drove order growth, rising 16 percent year-over-year. Significantly, reduced capital expenditures for rail transportation projects contributed to an 8 percent decline in orders in Germany year-over-year, according to the statement.
Management Change Confirmed
In another statement issued today, the company confirmed previously announced changes in top management.
Those changes are:
Klaus Kleinfeld has been appointed deputy chairman of the Managing Board of Siemens effective August 1.
A proposal will be made at the annual shareholders' meeting on January 27 that Heinrich v. Pierer be elected to the Supervisory Board of Siemens. He is to succeed Karl-Hermann Baumann, who will step down at the end of the meeting. Kleinfeld will then take over as president and chief executive officer.
Thomas Ganswindt and Rudi Lamprecht will become a member of the Corporate Executive Committee of Siemens as of October 1.

At the same time, the IC Networks and IC Mobile Groups will be merged to form the Siemens Communications Group. The Group's new board will be made up of Lothar Pauly (president), Thorsten Heins, Michael Kutschenreuter, Andy W. Mattes and Anton Hendrik Schaaf.

As of October 1, the Corporate Executive Committee of Siemens will have the following members:
Heinrich v. Pierer, chairman. Head of Corporate Development. Special responsibilities: Corporate Technology, Corporate Communications, Chief Economist/Corporate Relations.
Klaus Kleinfeld, deputy chairman.
Heinz-Joachim Neubrger, chief financial officer. Head of Corporate Finance. Special responsibilities: Siemens Financial Services, Siemens Real Estate.
Jrgen Radomski, chief personnel officer. Head of Corporate Personnel. Special responsibilities: Medical Solutions, Management Consulting Personnel.
Johannes Feldmayer. Special responsibilities: Logistics and Assembly Systems, Siemens Building Technologies, Corporate Information and Operations, Global Procurement and Logistics, Region Europe.
Thomas Ganswindt. Special responsibilities: Siemens Communications, Siemens Business Services, top+ Program.
Edward G. Krubasik. Special responsibilities: Siemens VDO Automotive, exercise of association functions, liaison with EU Commission.
Rudi Lamprecht. Special responsibilities: Osram, the joint ventures Bosch Siemens Hausgerte and Fujitsu Siemens Computers, Region Africa, Middle East, C.I.S.
Uriel J. Sharef. Special responsibilities: Power Generation, Power Transmission and Distribution, Region Americas.
Klaus Wucherer. Special responsibilities: Automation and Drives, Industrial Solutions and Services, Transportation Systems, Region Asia/Australia.