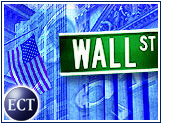 Efficient Networks (Nasdaq: EFNT)climbed 86 percent Thursday morning, rising US$10.69 to $23.06, after thecompany said it has agreed to be acquired by European telecom giant Siemens forUS$1.5 billion.
Efficient, a Dallas, Texas-based provider of broadband digital subscriberline (DSL) services, said that Siemens' Information and Communications NetworksGroup (Siemens ICN) will start a tender offer for the company at $32.50 pershare, in a bid to strengthen its global leadership position in the DSLbroadband access market.
"With the strong presence of Siemens ICN in over 160 countries, thisacquisition will empower us to further accelerate the growth of ourbusiness, and enhance our ability to drive the global adoption of broadbandnetworks and services," said Mark Floyd, founder and chairman of EfficientNetworks.
Floyd will become president of the access solutions division ofSiemens ICN.
According to Roland Koch, president of Siemens ICN, the acquisition is a "key element" in Siemens strategy to strengthen its productportfolio and increase profitability. Siemens expects to complete the Efficient acquisition in April.
"With our focuson broadband access solutions, we can now offer our customers comprehensiveend-to-end solutions, dramatically increasing our presence in this rapidlygrowing market segment," Koch said.
Efficient also announced that it won a one-year contract to provide external modems toSBC Communications.
Efficient has approximately 600 employees, and provides services to customersincluding AOL Time Warner, BellSouth and Sprint. The company had sales of$102 million in the quarter ended December 31st, with a loss beforeinterest, tax and amortization of $8.6 million.