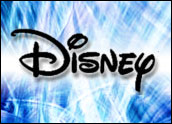 Disney today unveiled the Disney Dream Desk PC, a personal computer aimed at children and featuring a Mickey Mouse-shaped LCD monitor and a variety of Disney applications.
In unveiling the new PC in New York, Disney President and COO Bob Iger noted, "We've traveled a long way since that first Mickey writing tablet hit the market in 1929."
He said, "With the launch of the Disney Dream Desk, a computer designed with kids in mind, we've developed a tool box for children to unleash their imaginations and expand their minds."
In a statement the company released about the debut, it noted that "Children represent the fastest growing segment of personal computer users."
The computer comes installed with an Intel Celeron D Processor 330, the Microsoft XP Home Edition operating system and Microsoft Works productivity software.
Disney Applications
It was designed by Disney and Frog Design and built by Medion. It features a 14.1-inch, Mickey Mouse-shaped, thin film transistor LCD flat panel monitor with embedded speakers. It also includes a DVD player, a CD writer and player, and an ergonomically designed, child-sized mouse. The PC is also equipped with a multimedia keyboard and a digital pen.
The computer features a variety of Disney applications, including Disney Flix, Disney Pix and Disney Mix, which allow children to draw, edit pictures, create music and write and direct their own movies.
Those applications are exclusive to the Disney Dream Desk PC and are designed to work together as a creative suite.
Three-dimensional graphics acceleration and platform technology on the PC are provided by ATI Technologies.
Original Disney Games
Some other applications included with the PC include original Disney games: Disney Mahjongg, Disney's Extremely Goofy Skateboarding, Disney's Adventures in Typing with Timon & Pumbaa, and a free 14-day membership to Disney's ToonTown Online.
The computer comes equipped with ContentProtect (Internet filtering), E-mailProtect (e-mail filtering and spam blocking) and PopupProtect, all by ContentWatch.
As part of its child-oriented design, the PC setup incorporates a unique cable management system to hide bulky plugs from view and from small fingers.
The computer will retail for $599, with the monitor display sold separately at $299. Additional Dream Desk PC peripherals include the Disney digital camera, Disney digital video camera, Disney game controller and printer.
CompUSA Superstores will be the exclusive retail outlet for the Disney Dream Desk PC. Pre-orders are being taken as of today, and in-store sales will start on August 12.