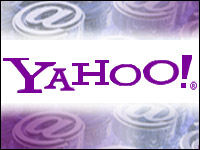 Yahoo has launched a service to provide live local traffic information with its online maps and driving directions, something it said makes it the first Web site to provide speed conditions and dynamic traffic information nationwide.
The new feature will initially be integrated in Yahoo Search, Yahoo Local, and Yahoo Maps, and is available at http://maps.yahoo.com.
With the service, users will see the familiar map, but it will include various small, color-coded dots and triangles along routes that indicate the traffic speeds (this is available in 20 metropolitan areas) and severity of any traffic incidents (this is available in 70 metropolitan areas), respectively, in that vicinity. A key chart to the right of the map translates the dots and triangles. The maps in 70 metropolitan areas also will include square icons indicating road work.
Key Chart
When scrolling the cursor over one of the dots, triangles or squares, a text box will appear providing traffic information about the location, including the time an incident occurred and the estimated time that it will be resolved.
However, the key chart fails to explain to viewers that it is referring to the dots and triangles, as opposed to the colors on the map of the local streets and highways — and the dots and triangles are easy to overlook.
Yahoo said that in the coming months, it plans to develop more enhancements to increase the functionality and power of its mapping and traffic technology to deliver on its vision of providing the best local search experience online.
The traffic information is the latest step by Yahoo to bolster its local content. It comes in the wake of online portal competitor Google's recent acquisition of Keyhold Corp., which provides satellite maps — although not of live, current conditions — that users can zoom in on to view buildings and even cars on the street.
Source of Data
Yahoo gets the information for its maps from local government transportation and highway departments as well as from private providers.
"Yahoo continues to improve our users' online experiences by delivering new and innovative local services," Paul Levine, general manager of Yahoo's Local Services, said. "We're pleased to be the first major mapping site to offer a robust, nationwide traffic service. This is an exciting extension of our local strategy."
Online map usage has grown 60 percent during the last two years, according to Yahoo.