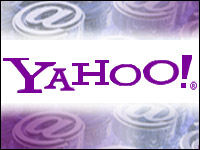 In a move to beef up its services aimed at wireless devices, Yahoo has acquired tech start-up WUF Networks. Company officials confirmed the acquisition this week but declined to disclose the terms of the deal.
WUF develops software that is designed to simplify the control and access of digital content — music, photos and video — among networked devices, including consumer electronics, mobile phones, PDAs and personal computers.
The Palo Alto, California-based technology firm pushes the concept of personal networking, in which consumers can access all of their multimedia content from any device, whenever and wherever they are.
"We expect to use their technology and expertise to continue to extend Yahoo services beyond the desktop," the Los Angeles Times quoted Yahoo spokeswoman Joanna Stevens as saying.
Multimedia Phone
Analysts said Yahoo's purchase appears to be a good move, in light of the rise in worldwide market adoption of smart pocket-sized mobile devices. Analysis firm Canalys says almost two-thirds of the 62 million mobile phones shipped in the third quarter were camera phones, demonstrating consumer demand for multimedia wireless devices.
"There are multiple faces of Yahoo," Burton Group senior wireless analyst Mike Disabato told the E-Commerce Times. "Yahoo has auctions, news pages, e-mail and more. Will Yahoo try to present all of that in a wireless format? If that's the goal, then this makes it a good buy for them."
Still, Disabato said it could be more of a long-term play as the mobile devices market continues to evolve. Judging by Canalys' latest research, that's a fair prediction.
"We expect 3G handset shipments will increase substantially in Q4 and beyond, but it will take a while to win consumers over and operators should not count on rapid uptake of the more advanced services," Chris Jones, Canalys director and senior analyst, said.
Market Evolution
Yahoo seems willing to wait. Disabato said bringing Yahoo services to the cell phone would extend the brand and potentially spark a new revenue stream for the online portal.
"From a consumer perspective, Yahoo sees cell phone screen real estate increasing and figures they can play there," Disabato said. "We'll have to wait and see how the market evolves."