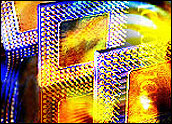 Sony is shuffling its Cell Broadband Engine deck chairs in an effort to cut losses related to production of PlayStation 3 game consoles and improve the units' efficiency and pricing.
The company is selling to Toshiba its fabrication facilities in Nagasaki, Japan, a deal expected to take place by the end of March. Production of semiconductors, including the Cell Broadband Engine used in the PlayStation 3, will continue at the plant under a joint venture between Sony and Toshiba.
The collaboration will allow Toshiba to expand and enhance its large-scale integration business "by increasing order volume and securing regular orders of high-performance semiconductors for PlayStation," said Sony.
The divestiture of the expensive chipset manufacturing "will likely alleviate it of some capital responsibilities and grant Sony access to lower cost chips" for PlayStation 3, Parks Associates analyst James Kuai said.
"Sony still has a stake in the chipset and manufacturing, so they are not completely out of the Cell processor business," Kuai told the E-Commerce Times.
From Nagasaki to New York State
Sony also signed a pact with IBM that calls for development of 45-nanometer silicon-on-insulator (SOI) Cell Broadband processor chips to replace the game console's 65-nanometer units. The smaller chips are less expensive and more efficient.
The transition to 45-nanometer technology for the Cell Broadband Engine is "a critical step to advancing the world class processor cost and power characteristics while maintaining supercomputer on chip performance capability," said Adalio Sanchez, general manager for IBM Global Engineering Solutions.
IBM is "excited to lead the production" of the 45-nanometer processor at its facility in East Fishkill, N.Y. "and to help drive a broader use of this capability as both power and size scale down significantly," Sanchez said.
As Expected
Sony's deal with Toshiba — its bitter rival in the Blu-ray vs. HD DVD format war — was hardly a surprise to industry observers as there have been rumors for weeks about it being in the works. Buying Sony's microprocessor manufacturing facilities was reported to have cost Toshiba about US$870 million.
Toshiba will own 60 percent of the yet-to-be-named joint venture, according to Sony. Toshiba will name the new venture's chairman and CEO, while Sony will appoint its president and chief operating officer.
Toshiba is also buying Sony's manufacturing equipment for its Oita TS Semiconductor, a joint venture between Toshiba and Sony used to make semiconductors for the PlayStation 2, according to Sony.
The deals should help Toshiba gain market prominence in the processor industry dominated by Intel. They are also expected to help advance cost-cutting efforts by Sony CEO Howard Stringer.
The collaborations with Toshiba and IBM should allow Sony "to further drive the advancement and cost reduction of semiconductor devices for PlayStation systems," said Kaz Hirai, president and CEO of Sony Computer Entertainment.
Fuzzy Bottom Line
It was somewhat difficult to determine which company will actually benefit most from the plans or whether it will affect PlayStation 3 pricing and sales, NPD gaming analyst David Riley said.
"From what I can tell, this partnership — or perhaps deal would be a better term — better suits Sony, since the production facilities have been largely unprofitable," Riley told the E-Commerce Times. "According to reports, Howard Stringer is looking at more profitable business for Sony in television and digital camera categories, which makes sense. But as to how this will impact the PS3 is yet to be determined."
Nevertheless, "cutting the fat makes sense no matter how you look at it," Riley said.
Sony, IBM and Toshiba "are the big three game console chip set manufacturers," Parks Associates' Kuai noted, adding that "Sony's sale of this part of business indicates it is a loss leader due to its initial heavy investment of $1.7 billion and the lackluster market response of PS3 so far."
Sony faces "stiff competition from both Nintendo and Microsoft" and has confirmed it will cut PS3's price again in November, Kuai said. Sony is doing this, he noted, "to drive adoption rate in the coming holiday season here in North America, which will lead to more losses, at least initially."