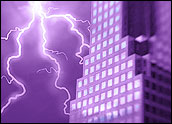 The president of handset maker Sony Ericsson, Miles Flint, resigned unexpectedly Tuesday, just as the joint venture has solidified its role as the world's fourth-largest maker of mobile phones and as it embarks on a strategy to grab more high-end market share.
Flint plans to take a "short career break" before exploring other employment, he said. Sony Ericsson immediately announcedFlint would be succeeded by Hideki Komiyama, currently the chairman of the board of Sony Electronics USA and executive vice president of electronics marketing and sales for the Japan-based Sony.
Flint will stay on until the end of the year to ensure a smooth transition, the company said.
"After nearly 17 years in Sony and Sony Ericsson, I wish to develop new personal and business opportunities and intend to take a short career break before deciding on my next steps," Flint commented.
Flint took the helm of the joint venture in 2004, about three years after it was formed by Ericsson and Sony in 2001. The partnership has developed into a formidable global competitor, though it trails market leader Nokia and No. 2 Motorola by a considerable amount.
Rising Tide
During Flint's tenure, the partnership's sales doubled, profitably grew and the joint venture gained market share, said Sony CEO Howard Stringer.
Komiyama will bring valuable experience in consumer electronic and marketing to corporations to the position, said Stringer, citing his "longstanding experience in the areas of consumer electronics marketing and business-to-business sales." Komiyama had a hand in getting the Sony Vaio a foothold in the highly competitive notebook PC market at a time when Sony had virtually no presence in that space.
With Flint at the helm, the joint venture rolled out numerous new products meant to feed market demand for multifunction devices, rolling out Walkman music phones and camera phones under Sony's Cyber-shot brand.
"The global mobile handset industry is facing some very interesting and exciting developments, especially with the convergence of audio and video technologies in the mobile communications space," said Komiyama. "New services and applications are becoming increasingly important to both operators and consumers."
The changing of the guard comes at a critical time for Sony Ericsson, which is poised to add a slew of smartphones to its product menu in the hopes of tapping deeper into the corporate market and of selling more high-end and higher-margin devices.
Sony Ericsson has solidified its hold on fourth place worldwide, said Gartner analyst Carolina Milanesi, growing its market share to 9percent in the second quarter by shipping more than 24 million handsets — up from 15 million in the same period a year before, which gave it a market share of less than 7 percent.
Going Mobile
The joint venture has been strong in some fast-growing markets, including Latin America, Milanesi added, and has done well with middle-market products. "It will need to focus energy on ensuring high-end sales to keep margins healthy," she told the E-Commerce Times.
That's the same strategy virtually all the other major players are following, she noted, with Nokia executing on that attack plan better than most of its rivals.
With the release of the iPhone this summer and Nokia answering with high-end smartphones of its own, Sony Ericsson is attempting to break into a "very crowded marketplace at the upper end," Milanesi said.
Sony Ericsson has been able to match rivals such as Nokia step-for-step with product innovations, but that Nokia has outperformed all other vendors in terms of marketing those new products and getting them into the hands of both consumer and business users, ABI Research analyst Shailendra Pande told the E-Commerce Times. Keeping that innovation trend moving forward will be a key responsibility of management in the wake of Flint's departure, Pande added.
Sony Ericsson will be watched closely to see whether it continues to press its M-Buzz music service and related handsets, especially in Europe where Apple's iPhone is about to debut. Sony has credibility in the music device business thanks to its Walkman years and access to the parent company's music label's catalog to offer users.