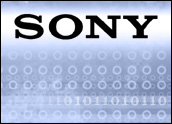 Sony has reportedly turned its attention to creating products and services that will enable users to download television programming and movies. The service will use the company's struggling PlayStation 3 and PlayStation Portable video game platforms as well as the company's high-definition Bravia televisions as its basis technology, and it will operate in a fashion similar to Apple's iTunes store.
Sony is looking into the download service area as a possible business, a company spokesperson in Tokyo told the Associated Press.
The company, however, declined requests to elaborate. "At this point in time we haven't made any announcements regarding a PlayStation download service," Kimberly Otzman, a Sony America spokesperson, told the E-Commerce Times.
Life After Connect?
The news follows Sony's Friday announcement that it will discontinue its Connect music download service as of March 2008 and switch from its proprietary ATRAC audio format to Microsoft's Windows Media DRM software and non-secure MP3 and AAC music formats. It will also use the MPEG-4 video codec for its video Walkman players, which will hit store shelves in the U.S. this month.
"This is all about matching Microsoft and enhancing the value of the [PlayStation 3] platform beyond the core gaming functions," Van Baker, an analyst at Gartner, told the E-Commerce Times. "In addition, it will provide a digital distribution platform for Sony Pictures' content."
PlayStation 3 Attacks
Sony CEO Howard Stringers' decision to dip the company's big toe into the nascent video download market is another brick in the road Sony is building to make the PlayStation 3 (PS3) the central device in consumers' living rooms. The first step was the inclusion of the Blu-ray high-def DVD player in the PS3, Mike Goodman, a Yankee Group analyst, told the E-Commerce Times.
"They want the PS3 to be not one of but the key player in the digital living room," he explained "The PS3 is the mechanism for them doing so. This is the exact same aspiration that Microsoft has. The difference is Sony has this split personality that on the one hand, they are this consumer electronics company and trying to support Blu-ray, which is physical distribution. On the other hand, at the same time they are trying to put their foot in the door and become relevant as a digital content distributor.
"They are competing against themselves, which is a very Sony-esque thing to do," he added. "It makes sense in the console space in particular because the biggest impediment to video downloads is it doesn't get to the TV. Well, that's where the PS3 and the [Microsoft Xbox] 360 are. They are already connected to the TV by definition."
While sales of the PS3 have not seen the growth Sony anticipated, James McQuivey, an analyst at Forrester Research, told the E-Commerce Times the device will eventually gain momentum.
"So Sony needs to think long-term about its ability to provide content through that box," he pointed out. "They're seeing the success of Microsoft with the Xbox 360 and don't want to be left out. But Sony is also a producer of content and has struggled to sell its content directly to consumers in the Sony Connect download store, so it is eager to see if the gaming platform will provide more success.
"Sony also has plans to sell flat-screen TVs that can download movies and other media direct from Sony, so that capability is the same — once you build it, you might as well use it," McQuivey added.
Playing With the Big Boys
With a whopping 90 percent of the burgeoning digital download market and more than 100 million iPods in consumers' hands, Apple is the designated heavy hitter in the category Sony apparently wants to enter. Microsoft and its base of more than 11 million Xbox 360 gaming consoles comes in second. However, business on its companion Xbox Live Marketplace Web site is booming and continues to grow with some 50 million downloads of movies, videos and video games.
"This is a move by Sony against its two chief rivals: Apple and Microsoft," Brian O'Rourke, an InStat analyst, told the E-Commerce Times. "Apple has dominated the markets for both MP3 players and downloadable music. These are both areas that five years ago seemed destined to be dominated by Sony, based on traditional strength in handheld CE devices like the Walkman.
"Apple has also been moving to video downloads, and its recent iPod offerings have been emphasizing better screens and more memory to accommodate video," he continued. "In terms of downloadable video and the PS3, it is a move to fend off Microsoft, with the Xbox 360 and its Xbox Live Marketplace download service, which was launched last year. If Sony can offer a popular video download service, it would also create more sales for the PS3, which is the prime motive in this move."
Pluses and Minuses
Sony enters the video download marketplace with competitive advantages and disadvantages, Michael Pachter, a WedBush Morgan analyst, told the E-Commerce Times. Working in Sony's favor is its installed PS3 base and the lackluster sales of the AppleTV set top box. On the downside is Apple's domination of the download market.
"On the plus side, there will be several million PS3s installed in households before the first million AppleTVs are sold — mostly because the PS3 is a gaming device first, and a Blu-ray DVD player second," he explained. "So Sony will have a huge first-mover advantage over Apple. On the negative side, people may still go to iTunes to download video, since that's the premier name in the download space."
Sony's biggest challenge will be in coming up with a reason for consumers to choose the Sony download service, Pachter continued. If other services such as those offered by Amazon.com, Apple, Comcast and Netflix provide something just as good, Sony will be just another option for consumers.
"Sony may be able to take advantage of its library of film and alliances with other studios to give it an advantage, and one can only wonder if a well-timed deal with NBC could help them along," he noted.
The PSP was one of Sony's biggest missed opportunities, McQuivey said — the company could have defined portable video today instead of letting Apple add video to the iPod and have control over what the market looks like.
"The problem came because Sony insisted on using yet another proprietary format that consumers weren't familiar with," he stated. "The fact that Sony has recently released new portable media players that play other formats is a good sign that Sony's not insisting on its own approach so much that it fails to satisfy consumers."
Can It Out-iTunes iTunes?
However, to be a success, the Sony service will have to overcome the challenges of an installed base and offer a seamless experience, according to Gartner's Baker.
"It has to have good software for managing downloads and library content," he said. "The yardstick is iTunes."
In the end, according to Pachter, the video download business will be a competitive space filled with a motley assortment of companies, each angling for a piece of the video pie. For Sony, the battle will be one of the toughest the company has faced and could force it to take some steps that could prove unpopular with users.
"The phone companies want a piece, the cable guys want it, the studios want to maximize profits, Apple and Amazon want it and even pesky Netflix is trying to get a bit of the prize. Blockbuster just bought Movielink, so that adds yet another dimension. I'm not sure that anyone will look for the Sony brand for downloads unless Sony is able to encode its content a la Apple and make it incompatible with other devices. I doubt they would make the PS3 incompatible, as they're trying to sell those boxes and sell Blu-ray, but one never knows."