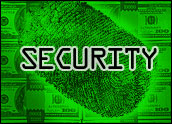 Czech Republic-based IT security vendor Grisoft is buying Exploit Prevention Labs, an Atlanta company formed two years ago by security veterans Bob Bales and Roger Thompson.
The deal, expected to close Dec. 31, will give users of its software better protection from Web 2.0-savvy cybercriminals than they'd get with products sold by larger companies, Grisoft said.
Terms of the acquisition, which will bring to Grisoft the Exploit Prevention Labs' LinkScanner technology, were not disclosed.
A Dynamic Duo
The integration of LinkScanner into Grisoft's AVG family of security products will better protect customers from unsafe hyperlinks and poisoned Web sites, said Grisoft CEO J. R. Smith.
"The research and technology behind Exploit Prevention Labs' LinkScanner product family will enable us to provide our 60-plus million users with access to the most complete protection against Internet security threats," said Smith. "Our combined operations will give us the dual advantages of fast reaction and deep research capabilities over other vendors attempting to address this space."
Other companies in the antivirus space have not embraced dynamic, real-time analysis and protection of Web data, said Smith. "The acquisition will allow Grisoft to leapfrog the safe surfing initiatives of other anti-virus vendors, who have focused on database-driven approaches that are incompatible with the dynamic, elusive nature of these threats."
Wild West of Web 2.0
Real-time analysis is the most reliable way to protect Web surfers — particularly those doing online transactions that include their private information — from "fast-moving, Web 2.0-style attacks by cybercriminals," according to Exploit Prevention Labs.
Database-based security solutions are ineffective these days, said Exploit Prevention CTO Roger Thompson. "In today's Web 2.0 world of user-generated content and hyperlinked everything, a Web page can be safe one minute and dangerous the next," said Thompson. "LinkScanner technology provides definitive real-time threat protection at the time that matters most — when the user clicks the link."
Enderle Group Principal Analyst Rob Enderle said the type of dynamic scanning that the Exploit Protection Labs technology created is necessary for adequate Internet security.
"Database scanning can't be depended upon anymore because the criminals are too aggressive on technology and the databases don't get updated often enough," Enderle told the E-Commerce Times. "Dynamic scanning is looking for behavior and is vastly harder to get around. The end result is it should provide a much higher level of protection."
Nibbling at the Big Boys' Foundations
While Exploit Prevention Labs is not a large company — having only 18 employees — the deal with Grisoft reflects a major shake-up taking place in the industry, said Nick Selby, senior analyst and director of the enterprise security practice at The 451Group.
"Over the past 12 months, it has become clear that end-users of all sizes are questioning the incumbencies of Symantec and McAfee," Selby told the E-Commerce Times. "And end-users have become increasingly frustrated with leading the [anti]-malware vendors' failure to provide unified agents that integrate the features that are required for the evolving malware theats."
Selby pointed to a number of recent cases involving some fairly high-level replacements of Symantec and McAfee by players like Sophos, TrendMicro, Webroot and Kaspersky. The "formerly second-tier" malware protection vendors, including Grisoft, are increasingly winning large enterprise accounts, he said.