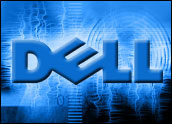 Living up to a promise it made investors, Dell announced Tuesday it will return to buying back its stock now that an internal accounting investigation is concluded.
The stock repurchases will begin this week with the buying back of US$10 billion worth of shares, the Round Rock, Texas, computer giant said. The announcement preceded the company's annual stockholder meeting, a session that saw Dell founder and CEO Michael Dell address stockholders for the first time since his return to the helm about 10 months ago.
The company, which has lost its PC market lead to HP, "is committed to a long-term share repurchase program as part of an overall capital allocation plan that supports growth and also returns value to shareholders," Michael Dell said.
Cash Clouds on the Horizon
These are anxious times for Dell investors. Despite a relatively solid third quarter, Dell recently acknowledged uncertainty about a number of factors that could impact the company's attempt to regain lost ground.
The stock repurchase might serve to alleviate some investor skittishness about the company. Buybacks offset stock dilution, a factor cited by Dell in explaining the repurchase decision.
The stock repurchase program offers advantages in addition to reducing or eliminating dilution, noted Dell's vice president of investor relations, Lynn Tyson, in a posting on the "Dellshares" blog. It gives "more flexibility in balancing the return of capital to shareholders with other business objectives" and more flexibility for shareholders "to determine when they want to convert all or a portion of their investment into cash," Tyson said.
Dell's board of directors believes stockholders are better served when the company uses its available cash "to reinvest in growth, while returning capital to shareholders by managing dilution through a stock repurchase program," she said.
The tough business climate requires that Dell aim for growth, something that entails making "investments that will help the company achieve a global position and growth rate necessary to return value" to stockholders.
A Bargain
Although Dell stock grew more than 20 percent in 2007, it tumbled after its third-quarter report showed profit wasn't hitting analysts' predictions. The stock price was on the rise again after Dell announced the repurchase plan.
However, the stock price is still about 11 percent lower than it was a year ago, noted Nucleus Research Senior Analyst David O'Connell. Dell, in repurchasing shares, must believe the stocks are artificially low, he speculated.
Even though the economy might be facing a decline due to the sub-prime mortgage problem, "Dell may be thinking their business model is strong enough that, as all stocks go down, their stock is a bargain," O'Connell told the E-Commerce Times.
"About a year ago it was at $27, now it's $24. [Maybe] they think that's unwarranted and the natural price is $27 or above. It's one way to give something to the shareholders. When you reduce the amount of stocks out there, as they are doing, the price of each stock goes up."
Need to Do More
However, buybacks of stock will not be enough to ease the anxiety of those with investment portfolios resting heavily on the once-dominant vendor, said Jack Gold, founder and principal analyst for J. Gold Associates.
"Basically, Dell has to do something to get the market back," Gold told the E-Commerce Times. "It has stumbled badly in the past few quarters, and this is a way for it to potentially get its stock price back up, and a way for the board to state its confidence in the company."
Dell, however, is a big ship that cannot be set on course overnight, he warned.
"I think it will take a while for Dell to recover from the doldrums," said Gold. "In the meantime, its competitors — especially HP — are making hay of its difficulties. The big questions are, how does Dell recover from its many challenges in the channel, product leadership, product quality, support and service, all of which have slipped?