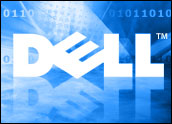 Wall Street gave Dell the smackdown early Friday, a day after the company issued a third-quarter report that showed solid revenue and earnings but acknowledged clouds on the horizon.
The company's shares took a nosedive largely because, despite reporting Q3 revenues that were up 9 percent year-over-year and operating income that was up 13 percent, Dell narrowly missed analysts' earnings-per-share prediction.
The skittishness was aggravated by comparisons to HP's much stronger growth and Dell's own forecast of factors that "may adversely impact the company's performance" in the coming months.
Long-Term Growth Plan
On the positive side, Dell's quarterly revenue of US$15.6 billion was a company record. Its earnings per share of 34 cents was a 26 percent increase over the Q3 amount in 2006, and the company noted it maintained its No. 1 position in the U.S. commercial segment, with 34 percent of all units shipped.
In a statement discussing the quarterly results, Dell founder, chairman and CEO Michael Dell reminded investors that the company "embarked this year on a long-term strategy to reignite growth."
Dell returned to active management in January after his hand-picked replacement, Kevin Rollins, was ousted amid company controversy and poor performance.
"Our Q3 results indicate we're making solid progress through investments in five key business priorities — consumer, emerging countries, notebooks, enterprise and small/medium business," said Dell. "Initiatives to simplify IT will drive innovation across all industries, creating new value for customers and shareholders. For consumers, we will continue to launch products that set the bar for design, personalization, and price performance — and we will make them available in more places than ever before."
Humiliated at the Desktop
Nevertheless, Dell's performance paled in comparison to that of its main competitor, HP. While Dell reported a 1 percent drop in revenue from PC sales, HP reported quarterly desktop sales growth of 15 percent.
Another factor that isn't escaping the eyes of analysts is the fact that the company's 18.5 percent gross margins for the quarter were less than those it enjoyed in the second quarter: 19.9 percent.
Adding to Wall Street's bearishness was a less-than-optimistic and somewhat cloudy discussion of the future that was included in Dell's Q3 report.
The company will continue to focus on providing better value to customers while pursuing a better balance of liquidity, profitability and growth, the company said, but it added some caveats.
Dell will "continue to incur costs as it restructures to improve productivity and execution, reduce headcount where appropriate, and invest in infrastructure and acquisitions." These actions, the company warned, "may adversely impact the company's performance." "The company's near term results could be adversely impacted by a slower decline in component costs and a seasonal shift in mix to U.S. consumer and international regions," it added.
Put It in Perspective
Dell's Q3 situation is complex, said Pund-IT principal analyst Charles King. "It's one of those good news, bad news stories," he told the E-Commerce Times.
"If you look at where the company was at the beginning of the year, they definitely seemed to be on an upswing," said King. "But I think investors were expecting more out of Dell, particularly when you compare the slightly missed earnings to HP's rather sterling performance this quarter. HP exceeded expectations and, since most people consider them to be Dell's primary opponent in the PC space, Dell suffered a bit by comparison there."
The negativity by Wall Street "is somewhat shortsighted," said King, noting that Dell is "a company in the midst of significant transformation." "There's been a major overturn in corporate leadership. I think the company really has a lot to be happy about and proud of this year, but there is still fundamentally some work to be done and some issues to be dealt with over time."
Dell and most other companies could face a tough 2009, depending on how the subprime mortgage crisis plays out, King said.
Goes Around, Comes Around
Dell is getting a taste of its own medicine, said Enderle Group principal analyst Rob Enderle.
"That's the nature of competition," Enderle told the E-Commerce Times. "When Dell led the market, everyone was compared to them and generally found wanting. Now HP leads the market and the same thing is true."
Dell has made major strides this year "and is making great progress but they certainly aren't there yet," Enderle said. Much of the company's retail strategy still needs to be fleshed out and implemented, as does its newly aggressive acquisition strategy, he said.
"I'm not convinced they are getting adequate credit for their progress, but it is the nature of the market, or any race, that the leader sets the pace and until Dell can match or exceed HP's comparable performance they are going to be criticized for slow performance," said Enderle.