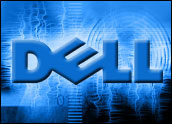 In a move that could finally help clear up a cloud that has hung over the company for more than a year, Dell on Tuesday restated earnings for four full fiscal years and part of a fifth, cutting its net income over that time by US$92 million in the process.
The Round Rock, Texas-based company filed with the U.S. Securities and Exchange Commission past-due reports covering 2003, 2004, 2005, 2006 and the first quarter of 2007. Those restatements were expected since mid-August, when Dell said its internal investigation of past accounting practices had been completed.
That review found "certain accounting errors and irregularities" in past earnings reports, Dell said. The restatement represents a less than 1 percent change to the $12 billion in net income the PC maker posted over the period in doubt.
Getting Back on Track
In a brief statement announcing the filings, Dell said it believed they would help bring it into compliance with the listing requirements of Nasdaq, which has considered Dell at risk for losing its listing on the exchange because its lack of timely reporting.
The final amount came in the mid-range of what had been expected. Dell had said previously it could write down as little as $50 million and as much as $150 million in previously recorded earnings.
Dell also laid out a road map for getting itself back on track in terms of financial forecasting and reporting, something that has been strained since the issue of accounting irregularities first arose. Since that time, Dell has been forced to label all of its financial reports as preliminary.
Moving Forward?
The No. 2 PC maker said it would hold its annual shareholder meeting on Dec. 4 and would use a conference call on Nov. 29 — the day it releases earnings for its third quarter — to lay out more future strategic plans. It also scheduled its first analyst meeting day in some time for April 2-3, 2008.
Those forward-looking moves don't mean the accounting snafu is at an end, however. Dell, which has said it spent more than $200 million on its internal investigation while combing through millions of documents and interviewing some 200 employees, still faces an inquiry from the SEC and has been hit with shareholder lawsuits on the matter of falsified earnings as well. In addition, federal prosecutors in New York have asked the company to turn over documents relating to its financial reporting.
Still, investors seemed to see the light at the end of the tunnel, pushing Dell shares up 2.5 percent in morning trading Wednesday to $30.56, a price that would represent a new 52-week high for the stock.
No 'Big Bang'
Dell shares moved higher before the updated reports were filed on a Goldman Sachs analyst's research note suggesting Dell would spend as much as $8 billion to buy back its own stock once it got its accounting issues squared away.
Because the accounting issue took so long to play out, the types of dramatic head-rolling that other companies have used to clean house became unnecessary at Dell, Enderle Group Principal Analyst Rob Enderle told the E-Commerce Times.
"The CFO and the CEO from that time period are both already gone," he said. Dell has said it removed other employees, but has not been specific about those actions. "Those are the high-level people who usually take responsibility in these situations, so in this case the suspense ends without a big bang."
One Less Ball to Juggle
The accounting scandal has been just one of the challenges Dell has had to face over the past 18 months. It was among the PC makers hardest hit by the recall of millions of Sony-made laptop batteries and founder Michael Dell made the dramatic move earlier this year of taking back the CEO seat from his hand-picked successor, Kevin Rollins, after Dell slipped further behind rival HP in terms of worldwide sales.
Dell has also cut thousands of jobs as part of a push to refocus resources on customer service and other initiatives. Meanwhile, it is in the midst of a transformation of its sales strategy, replacing its once pure direct model with a growing number of retail partners such as Wal-Mart, Staples and China's Gome.
In fact, all that turmoil made it difficult to pinpoint how much the accounting issues may have been impacting Dell's performance, said Gartner analyst Martin Reynolds. Still, having the distraction eliminated is sure to be a positive development and comes at a time when Dell is starting to see positive results from Michael Dell's turnaround campaign, including improved earnings and better performance in terms of market share.
"It clearly was part of an overall funk for the company for a while, and investors and customers can sense that," Reynolds told the E-Commerce Times.
Even without those problems, however, Dell was also facing a new competitive reality, thanks to the rise of PC makers in Taiwan and China who were able to match and even exceed Dell's famously low-cost approach to PC making, Reynolds added. "It seems to have come out of all this much more focused and energized," he said.