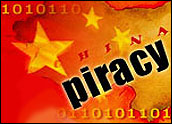 Yahoo China violated Chinese law by facilitating the illegal download of digital music files, a court in Beijing ruled.
While Internet freedom advocates questioned the propriety of the decision by the Beijing Higher People's Court, the UK-based International Federation of the Phonographic Industry, which brought the case, praised the ruling.
The IFPI, a trade group similar to the Recording Industry Association of America, said the ruling "acts as a warning to unlicensed music search services in China."
Beijing-based Yahoo China, owned by the Alibaba Group (a company in which Yahoo has a substantial investment), operates Chinese language services including Web search, e-mail, finance, sports, lifestyle and entertainment information
Stop Being an Enabler
Details of the court ruling were sketchy, but the IFPI said Yahoo China "runs an operation enabling users to search for, play and download pirate music without ever leaving its web site." The present ruling was on Yahoo China's appeal of an April guilty verdict issued by the Beijing No. 2 Intermediate People's Court.
Yahoo China was found guilty of violating new Chinese copyright laws that became effective in 2006, according to the IFPI.
Yahoo China illegally linked users to sites where they could download pirated music, a service that created "a huge drain on efforts to develop a legitimate music market in China. Despite enormous market potential, music sales in China totaled $76 million in 2006, less than 1 percent of the global recorded music market," the IFPI said.
Just a Little Respect
The decision "is extremely significant in clarifying copyright rules for Internet music services in China. By confirming that Yahoo China's service violates copyright under new Chinese laws, the Beijing Court has effectively set the standard for Internet companies throughout the country," IFPI Chairman and CEO John Kennedy said.
China "could be a fantastic digital music market if Internet companies like Yahoo China, and their owners, commit themselves to respecting copyright and protecting creators and producers," Kennedy said.
The IFPI's member companies "seek partnership, not conflict," with Internet companies in China, Kennedy insisted. However, any partnership must protect the intellectual property rights of artists, he said.
Yahoo did not respond immediately to a request for comment.
The 800-Pound Pirate Gorilla in the Room
While the music labels and artists are happy about the China ruling, Enderle Group Principal Analyst Rob Enderle found the case laughable, asserting that China should focus its energy on the factories that continue to flood the world market with pirated CDs, DVDs and other items.
"I think this reflects on the pre-Olympics efforts by the Chinese government to address their out-of-control piracy problem by looking like they are aggressive on piracy," Enderle told the E-Commerce Times. "It probably would be vastly more successful if they focused on the actual pirates a little more."
The Beijing case also is "problematic" in that it places an unrealistic onus on search engine companies, he said.
"You want rich search tools that can scan what is on the Web, but you want to keep people from seeing the wrong stuff," said Enderle. "Unfortunately, the search providers have no control over what is out there, and generally can't tell the difference anyway. In essence, the ruling forces search providers "to determine what is and is not protected material … and then cripple their offering to prevent people from using the information they provide to do something illegal."
Then there's the underlying fear within Communist governments about people getting too much Internet-borne freedom.
"There could also be a secondary reason for this as China is not comfortable with the ease in which people can find information on the Web," noted Enderle. "This effort should cripple the large search providers, allowing China to quietly exert more control over what can be searched."