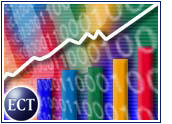 A new report from BizRate.com shows thatshoppers spent more than US$6 billion online this holiday season, up 60percent from last year, as satisfied customers returned to their favoriteWeb merchants.
More than 52 million orders for goods were placed over the Internet betweenNovember 20th and December 26th, according to the report issued Thursday by theLos Angeles, California-based online mall andcomparison-shopping site.
According to BizRate, last year's holiday online sales totaled $3.75billion, with 38 million online orders.
Lessons Learned
BizRate chairman and chief executive officer Chuck Davis said the figuresshow that e-tailers learned from last year's mistakes. "Last year, the story washow consumers were stung by e-tailers' poor planning," Davis said. "Thisyear, consumers are the winners because e-tailers sat up, listened and metexpectations."
Added Davis: "What is important this year is that e-tailers were able to deliver on theirpromises — including on-time shipment and customer support.As a result, many businesses were rewarded with repeat customers assatisfied shoppers returned later in the season for additional giftpurchases."
Estimates Vary
BizRate pegged the peak shopping day as Monday, December 18th, when salestotaled a record $254 million. BizRate said the peak this year came fivedays later than last year.
Other researchers say online shoppers got their orders in early this year,with sales topping out in early December. Estimates of holiday spending alsovary: A reportearlier this week from Goldman Sachs and PC Data Online found thatholiday online sales totaled some $8.7 billion, up from $4.2 billion lastyear.
Satisfied Customers
According to BizRate, companies are doing a better job this year ofdelivering merchandise on time. Delivery time was ranked last in the firm's1999 audit of customer satisfaction, but jumped up to third place this time around.Between November 10th and December 15th, 88 percent of online orders weredelivered on time, up from 74 percent during the same period last year,BizRate said.
On-time delivery and customer support registered the largest improvementsamong categories in the satisfaction audit.
"The Internet is often criticized for lack of customer support," Davis noted."On the contrary, consumers are telling BizRate.com that e-tailers are doinga much better job this year in providing quality service."
Top Gainers
Categories that saw the most growth this season compared with a year agowere home and garden, up 277.1 percent; toys, up 158.5percent; and food and wine, up 77.4 percent.
Entertainment items, including CDs, videos and DVDs, remained the leadingcategory, accounting for a quarter of online transactions — excludingservices such as travel — for the holiday season.
"Considering the several macroeconomic factors hampering the overall retailsector, this was a good holiday season for online retail," Davis said."Growth of 60 percent is a tremendous benchmark for any industry and is animportant indicator that online shopping is here to stay."