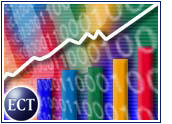 In what could be a good omen for the overall health of holiday e-tailing, Outpost.com (Nasdaq: COOL) announced Wednesday that revenue for its third quarter more than doubled over last year.
"We are in the midst of the important holiday sales season and our business is strong," said Outpost president Kate Vick, who took the helm when former president Robert A. Bowman left in November.
Outpost said it brought in US$95.7 million for the quarter ended November 30th, up 122 percent from the $43.2 million earned during the same period in 1999. Compared to the second quarter of 2000, Outpost's revenue was up 32 percent.
The Kent, Connecticut-based electronics e-tailer also beat Wall Street estimates by reporting a loss of 18 cents. Analysts surveyed by First Call had expected a 20 cent loss.
Closely Watched
Because it was the first e-tailer to report earnings that include any part of the holiday season, Outpost was being closely watched by some analysts.
During a conference call with investors, Vick said sales appeared to be tapering during the first 19 days of December, but remained 60 percent ahead of the same period last year.
The company said that it has made the improvements in sales without the massive advertising spending that marked Outpost's early days. During the third quarter, the company spent 8 percent of gross revenue on advertising and marketing, compared with 219 percent a year ago.
Shakeout Status
Some analysts tagged Outpost as a potential shakeout victim early this year. A report by Forrester Research in April named Outpost as a company that needed to turn around its sales fortunes in order to survive into the year 2001.
Outpost, which said it had about $24 million in cash on hand at the end of November, did not break down its sales into categories. The company has struck deals with several brick-and-mortar retailers, including Brookstone, Wolf Camera and Tweeter, Etc.
Outpost has also expanded beyond electronics, recently signing a partnership with fly-fishing gear maker Orvis.
New Customer Gains
Outpost, which also goes under the name Cyberian Outpost, said that it added 176,000 new customers during the quarter, bringing its total to more than 1 million. At the same time, the company said that the cost of attracting each of those customers fell from $65 to $34.
Paring TV advertising helped trim that customer acquisition cost. However, Outpost continues to offer free overnight delivery, a feature the company unveiled early in 1999 as part of a bid to grab market share in the intensely competitive electronics field.
Outpost stock opened unchanged Thursday at $1.06 per share. The stock has traded as high as $11.81 and as low as 75 cents during the past year, falling steadily since reaching an all-time high of $39 late in 1998.