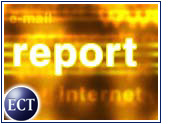 E-tail giant Amazon (Nasdaq: AMZN) won top sales honors for November, when 3 million buyers passed through its virtual doors, according to figures released Thursday by PC Data Online.
By comparison, Amazon had 1.5 million buyers in the previous month and 1.8 million buyers in November 1999.
Amazon's nearest competitor in the November 2000 rankings, JCPenney.com, logged 894,000 paying customers — less than 30 percent of Amazon's total.
However, 16.4 percent of the 5.5 million overall visitors to JCPenney.com made purchases from the site, a higher rate than Amazon's 11.5 percent (out of 26.3 million overall visitors).
"Online shopping took off in November with Amazon.com far and away the big winner," PC Data Internet analyst Cameron Meierhoefer said. "Traditional offline retailers like JC Penney, Sears, Best Buy and Wal-Mart are demonstrating impressive gains on the Internet this holiday season, but Amazon.com continues to raise the bar."
Boosted by Toy Sales
Meierhoefer believes that at least some of the success Amazon has had in attracting shoppers can be attributed to its relationship with Toysrus.com. Under the terms of that agreement, Amazon hosts Toysrus.com's Web sites and the two companies share the profits.
The Toysrus.com portion of Amazon received 8.6 million visitors, roughly a third of all Amazon visitors, during November. The only other toy e-tailer on November's list of 20 top online retailers, eToys, logged 5.6 million visitors.
Top Gainers
Although it did not match the lofty totals achieved by Amazon, eToys did register the largest percentage increase of monthly buyers in the rankings, leaping 460 percent, from 87,000 buyers in October to 487,000 in November.
Other high percentage gainers included Jcrew.com, which increased 379 percent from October, reseller Half.com (374 percent) and electronics e-tailer Bestbuy.com (282 percent).
Debuting on the top 20 list at No. 12 was Walmart.com, with 6.7 million visitors and 313,000 buyers.
Amazon, FCB Part Ways
In related news, Amazon's ad agency of three-and-a-half years, FCB San Francisco, announced Thursday that because of "fundamental disagreements" with the direction that Amazon.com is taking in 2001, it is dropping its high profile client.
Last year, according to Competitive Media Reporting, Amazon spent US$36 million in offline advertising. Through August of this year, the company had spent $9.38 million.
Amazon confirmed the breakup and said that it came after it initiated a review of its advertising vendors in a bid to consolidate its global ad campaigns with one provider. The move to consolidation will also affect the Seattle, Washington-based e-tailer's relationships with its ad agencies in the UK, France, Germany and Japan.
Both Amazon and FCB said they expect to continue working together through the first quarter of 2001 in order to ensure a smooth transition.