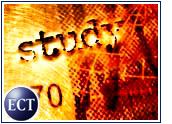 Enticed by low costs and enhanced targeting options, more retailers are choosing to spend the majority of their holiday advertising dollars online, according to a pair of studies released Monday.
There were 19 billion total online ad impressions from October to mid-November, a 250 percent increase over the same period last year, according to the latest findings from AdRelevance, a division of Jupiter Media Metrix.
Additionally, the number of online advertisers has nearly quadrupled this holiday season, growing from 657 in 1999 to 2,313 this year.
Research from AdRelevance's sister company, Jupiter Research, also found that 64 percent of e-tailers plan to spend the bulk of their holiday advertising dollars online this year.
"Marketers have learned from last year's experience and this year have redistributed their online holiday budget and developed much more targeted and efficient marketing campaigns using more measurable media channels," Jupiter Research senior analyst Marissa Gluck said.
Late Start
Although there are more ads then ever online, retail spending on online ads did not show an increase over last year's spending until the second week of November, according to AdRelevance. Further, the number of holiday-themed ads is down 59 percent from last year.
"Despite high levels of holiday-related online advertising this season, it is becoming clear that retail advertisers are starting a little later this year," AdRelevance vice president of media research Charles Buchwalter said. "The truth of the matter is that seasonal online advertising impressions and expenditures grew faster in 1999 than 2000, through about mid-November."
AdRelevance also found that, because a greater number of retailers have begun advertising online, the number of online ad impressions per company has decreased, from 130,000 in October 1999 to 23,000 a year later.
"It's interesting to note too that during the first six weeks of the fourth quarter, only 14 companies — out of roughly 2,700 retail online advertisers — made up 50 percent of all retail online ad impressions," Buchwalter said.
Online vs. Offline
Only 12 percent of e-tailers plan to invest in radio, television and cable TV ads this holiday season, and only 21 percent plan to spend ad dollars on print media campaigns, according to Jupiter Research.
Additionally, only 11 percent of e-tailers plan to spend more than half of their ad budget on this year's holiday season, compared to the 29 percent who allocated the majority of their budget on holiday ad spending last year.
Jupiter's numbers dovetail with a report released last week by Shop.org and the Boston Consulting Group, which found that only 4 percent of e-tailers plan to increase their offline ad spending this holiday season.
That survey also found that the shift from offline to online advertising caused customer acquisition costs to plummet from a high of US$71 during the fourth quarter of 1999 to $20 in the third quarter of 2000.
Portals and E-mail
Although the percentage of e-tailers using advertising on portals has dropped from 72 percent last year to 58 percent this year, Jupiter advised e-tailers to spend at least a portion of their advertising dollars on portal advertising this year because 72 percent of online customers plan to use portals to find online merchants this holiday season.
The best use of portal advertising dollars, according to Jupiter, is to "focus on developing campaigns that highlight specific product categories and popular individual products to help consumers solve specific problems in gift giving."
While spending on portal advertising has decreased, spending on e-mail advertising has increased, with 79 percent of e-tailers planning to use e-tail marketing campaigns, up from 72 percent last year.
Amazon Tops
The busiest online advertiser, for the second holiday season in a row, was Amazon, according to AdRelevance. Following Amazon were Barnes & Noble.com, eBay, Yahoo! and RedEnvelope, which rose from 218th last year.
Rounding out the top 10 were uBid, 1-800-Flowers.com, BestBuy, Corbis and RadioShack.
The top five most promoted categories were books, movies, and music; auctions (which was No. 1 last year); gifts and party supplies; cameras and electronics; and computer hardware and accessories.
No to Discounts
Jupiter is advising e-tailers to focus on promotions that spotlight service, convenience and selection, rather than discounts. The Jupiter Consumer Survey found that 53 percent of online consumers are shopping online and to save time 47 percent are taking to the Net to avoid crowds.
If merchants do insist on offering discounts, Jupiter said, they should offer free or discounted shipping instead of discounting prices. Jupiter's research found that 83 percent of online shoppers say they would use a particular Web site if it offered free or discounted shipping, compared to only 53 percent who said merchandise discounts are important.
"Merchants must savor the opportunity that the holiday season is one of the few occasions where they can compete on service and not on price," Gluck said. "Although Internet shoppers have been spoiled by discounts in the past, during the holiday season they are more concerned with receiving their orders before the holiday, saving time and avoiding crowds than they are with saving on price."