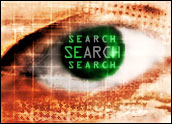 Microsoft is establishing a research center called adLab that will develop new ways to provide even more detailed demographic data about consumers, as well as new marketing technologies, to online advertisers.
AdLab, which is a joint effort of MSN's adCenter and Microsoft Research, is located at a state-of-the-art lab in Beijing staffed by more than 50 researchers. It is part of Microsoft's adCenter initiative, launched last year to target the search market.
Microsoft gave the audience at adCenter Demo Fest at the Microsoft campus a preview of some of the technologies it expects to further develop, including bar-code readers, social network mining and video hyperlink ads.
The latter, for instance, allows consumers to zoom onto a particular item featured on the screen and then click through a detailed product description and other information, such as where it can be purchased.
Search Wars
Microsoft's investment in adLab will raise the bar in click-advertising technology by providing advertisers with richer data about users — such as the gender or likely age of the Internet consumer — according to Greg Jarboe, a principal with search-engine optimization firm SEO-PR.
Endeavors in such leading-edge technologies are nascent at best, "and nobody has a lot of experience in this area, so it is too early to get feedback as to how it is working," he told the E-Commerce Times.
Microsoft is likely to push the envelope, despite the lack of a quantifiable business case for some of these applications.
"Remember, they are entering the market after Overture, Google and Yahoo," Jarboe pointed out. "When you are the third guy in any market (Google has acquired Overture), you need to differentiate yourself."
New York Splash Ahead?
Google and Yahoo will have to respond to whatever Microsoft does — and sooner, rather than later, Jarboe continued.
"I wouldn't be surprised if we saw more developments and announcements along these lines on February 28th, which is the day that Search Engine Strategies opens in New York," he suggested, noting that there could be no better place to unveil new marketing technologies than Madison Avenue.
Microsoft has hardly kept its plans to step up competition in the search-advertising area a secret.
"The industry has been looking forward to this arrival for a year now," Jarboe said. "With the kind of money that is being spent on paid advertising — US$5.5 billion in North America — it is a smart move."