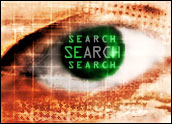 North American advertisers spent US$5.75 billion on search engine marketing in 2005, a 44 percent increase over the previous year, according to a report released Monday by the Search Engine Marketing Professional Organization (SEMPO).
The report, based on a survey of 553 respondents and conducted by Radar Research and Intellisurvey in November 2005, predicted search engine advertising would reach $11.1 billion by 2010.
Earlier this month, Piper Jaffray analyst Safa Rashtchy estimated that search engine advertising would generate $10 billion worldwide in 2005 and to $33 billion by 2010.
"Nobody has a firm grasp on exactly how big search marketing is," Chris Sherman, associate editor of Searchenginewatch.com told the E-Commerce Times. "The basic conclusion of the report and what the analysts are saying is that it's growing, and it's growing faster than most people thought it would, and the future is very bright."
Good Prospects for MSN
According to the SEMPO survey, Google and Yahoo are the leaders in the market, followed by the Microsoft Network (MSN).
When asked on which networks they ran ad campaigns, 95 percent of the respondents named Google AdWords; 59 percent said Yahoo Precision Match; 46 percent, Google AdSense; 46 percent, Yahoo Content Match; 38 percent, Yahoo Site Match and 29 percent advertised on MSN.
"Given the fact that MSN just started their search advertising program in the last year, that's a very strong showing," Sherman asserted. "They will be a definite player in search advertising once they get everything cranked up this year."
MSN's advertising share is lagging behind its search share of the market, noted Kevin Lee, chairperson of Wakefield, Mass.-based SEMPO, which represents 315 companies and consultants around the world. "As they roll out their advertising program, we'll see their share go up pretty significantly," he told the E-Commerce Times.
Brand Awareness
Another finding of the surveyors was that enhancing brand awareness was a top priority of marketers running paid-placement campaigns. Paid placements are text ads targeted to words that appear in search-engine searches. When someone clicks on the ad, the advertiser pays the search engine a fee.
"The whole notion of branding in search marketing is relatively new," Sherman said. When people first began search marketing, he explained, they were looking only for "hits." That evolved into people selling products.
"It's only been in the last year or so that people have begun to think about brand impact, so it was surprising to me — given how new the notion is — [that] people actually responded that branding was important to them," he noted.
Enough Is Enough
Marketers are starting to discover the synergy between off-line and online brand advertising, said Gaude Lydia Paez, a senior manager at Yahoo.
"Advertisers are seeing the impact search marketing can have on their traditional branding campaigns," she told the E-Commerce Times. "A lot of these off-line brand-oriented campaigns drive users to search. So advertisers want to make sure that they're at the top of the search listing when a user types in their brand name."
The report also concluded that advertisers and agencies are approaching their limits for what they'll pay for keywords offered by the search engines. Last year, SEMPO's Lee observed, people were more willing to spend more to outbid competitors for keywords. That's not the case this year.
"The reluctance is coming from the small- and medium-sized players who have tight budgets and aren't going to get out of the boundaries of what their campaign goals are," Sherman hypothesized.
Market Poaching
Rising costs, though, aren't discouraging marketers from sinking more money into search advertising — and some of that money is being siphoned from other marketing areas.
According to the report, 11 percent of respondents said they'd shifted money from affiliate marketing and Web site development programs to boost their search marketing budgets; seven percent said they'd poached from yellow pages, e-mail, direct marketing and TV programs; four percent had redirected money from a number of other marketing efforts, including print advertising and telemarketing.
"People are not spending as much time with the other media," Lee maintained. "They're not spending as much time reading newspapers or watching TV or opening direct mail as they may have in the past so budgets are being shifted toward what people are spending time doing, and part of that is searching."