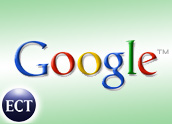 Targeting yet another vertical in the search landscape, Google has introduced a music search feature that will return relevant information about artists, including links to sites where their music can be purchased.
The feature does not represent a move by Google toward becoming a music retailer, but rather establishes it as a middle man, referring searchers to places where they can buy songs, the search giant noted.
Initial merchant partners include Apple Computer's iTunes service, RealNetworks' Rhapsody, eMusic and Amazon.com and WalMart.com, Google said.
Writing in the official Google blog, search quality product manager David Alpert said the service was introduced because Google noticed that "we get a lot of search traffic on music terms like popular artists and albums."
"The more information we can make easily accessible with a simple search, the better," Alpert wrote.
He added that Google is working to refine the service to enable users to type in a song or album name and get the same streamlined results.
"There are many album names and songs which are also plain English words. Sometimes users are looking for music information related to those words, and sometimes they aren't," Alpert said. "As we get better at knowing when our users want music information, we hope to expand this feature to include more queries."
More Ads or Fewer?
Jupiter Research analyst Gary Stein wrote in his blog that Google's approach is bound to "flummox those paying close attention" because it offers free links where it could be — and where rival Yahoo already is — placing ads.
At least so far, he added, "Google is essentially removing the chance to sell this inventory. They're giving it away." Ads still appear on the right hand "sponsored links" section, however, and by encouraging users to perform more music-related searches, Google could considerably boost its inventory of space to deliver such ads.
Other analysts noted that Google could become a valuable conduit that leads music buyers to various digital music outlets and could develop a robust business out of referrals alone.
Meanwhile, the space has plenty of competitors, many of them already well established with music-search functionality of their own, and in the case of some, including Yahoo, their own music stores.
Going Vertical
"Google is late to the game with music search results — Ask Jeeves, MSN and Yahoo have all offered similar features for some time," said Search Engine Watch associate editor Chris Sherman.
For now, Sherman said, Google intends to randomly highlight certain retailers when they all have similar rankings for a particular search query.
Google will be able to beef up its advertising landscape arsenal with non-sales pages that are Google-hosted and contain information such as album artwork, background on the bands and reviews, Sherman noted.
Kelsey Group Managing Editor Greg Sterling said music search may be a glimpse into Google's larger strategy to have a hand in so-called vertical search without draining traffic to its main Google.com page, from where it derives the bulk of its audience and revenue.
"This is, I believe, how Google solves and resolves the problem of maintaining its almost religious devotion to one search box and Google.com while offering richer and deeper content and specific navigation — a vertical user experience — in particular areas," Sterling said.
Because vertical search traffic has the potential to be more primed for specific marketing and advertising messages, Google must do something in that area in order to maintain market share and, "ultimately, deliver more value to marketers over the long term," he added.