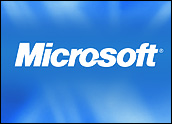 Setting the stage for a bruising battle for paid search supremacy with Google and others, Microsoft is putting the finishing touches on its MSN adCenter system, which will offer a self-service, targeted way to buy pay-per-click search advertising.
Microsoft said its adCenter would be ready in the U.S. by June, with extensive tests now ongoing in the U.S. and abroad said to be proceeding on pace.
Cooking It Up in the Lab
Microsoft also announced the opening of what it's billing as a laboratory for incubating search improvements. The adCenter adLab, based in Beijing, will focus on ways to improve search and other types of online advertising by employing user demographics information to better target ads to a user's specific interests.
During a "Demo Fest" at its Redmond, Wash., headquarters, Microsoft demonstrated some 15 of the 40 technologies now being worked on in the lab, including video advertising technologies for the Internet, and ways to link both television and mobile-based advertising products to the Web.
Tarek Najm, general manager of adCenter at Microsoft, said the lab "reflects Microsoft's commitment to innovation in the field of ad products."
Because of the engineering talent assembled, he added, the team is "certain to produce compelling advances that will impact and ultimately change the game in online advertising" while improving returns for advertisers and making it easier to manage broad campaigns from a single location.
Analysts say making significant advances is key for Microsoft, since Google and even Yahoo have substantial leads on the company in terms of search advertising, a market said to be worth close to US$15 billion a year and growing. Google's recent deal linking it with America Online — a partnership that Microsoft tried for months to reach itself — only makes that development more urgent, they say.
Coming Attractions
Microsoft has been testing the adCenter technology overseas for several months now and its success as a pay-per-click advertising sales venue is a critical piece of a larger online advertising push, one that will leverage all of the MSN properties and new initiatives, such as Windows Live, the Web-based software services it has begun to offer.
The demonstrations of future technology included ways to create clickable links in online video — pay-per-view movies or TV shows, for instance — with users able to get more information about or to buy products shown in a scene by selected so-called video hyperlink ads.
Such future advances are seen as less important for Microsoft than getting directly into the search advertising game on its own. Currently, Yahoo technology is used to sell advertising on search results returned in MSN searches.
With Forrester Research predicting online advertising to grow to a $26 billion per year market within four years and Microsoft now holding just 14 percent of the search market — compared to 40 percent for Google, according to comScore Media Metrix — time is of the essence.
Long Road Ahead
"Microsoft can be a force because of its reach, its history of innovation and its deep pockets," Forrester Research analyst Charlene Li told the E-Commerce Times. "The entry of MSN provides much needed competition — it seemed like Google and Yahoo were constantly innovating on the user search experience while search advertising was standing still."
Li believes that Yahoo and Google both have the data and expertise needed to duplicate Microsoft's demographically targeted ads and are likely to roll out similar programs in response to adCenter.
Search Engine Watch Editor Danny Sullivan said about 25 percent of ads on MSN currently come from in-house with Yahoo and other third parties providing the rest, but that MSN has been actively inviting companies to join the pilot program to prove the value of adCenter before it launches.