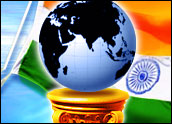 Microsoft Research India announced plans this week to expand its operations over the next 18 months.
The company intends to bolster teams in existing research areas and to create a new research group for cryptography and security.
"Microsoft Research India continues to identify research areas that are relevant to the region, and to conduct research in areas that are germane to the available talent," said P. Anandan, managing director of Microsoft Research India. "As a world-class lab, Microsoft Research India's goal is to attract the best talent from both within and outside the country."
Targeting Talent
To that end, Microsoft Research India will conduct a four-week summer school featuring lectures by leading experts in the fields of cryptography, algorithms and security. The program is aimed at senior undergraduate students, graduate students and faculty members.
The new research group will focus on cryptography, security, algorithms and multimedia security, with Ramarathnam Venkatesan, a leading cryptographer at Microsoft Research in Redmond, Wash., taking the helm.
The unit will collaborate with premier Indian educational institutions, educational institutions in other countries, and Microsoft research and product groups around the globe.
"We intend to support and help boost India's technology initiatives, as well as to train great, local scientific minds to excel and advance the progress of basic research in India," Anandan said. "Government, industry and academia continue to be important partners of Microsoft Research India as part of this initiative."
The Opportunity
India is fast emerging as the central Asian technology hub and a region where skilled researchers and technicians are aggregating in the third world.
Many products that will be developed for emerging Asian economies will be developed in India, Enderle Group Principal Analyst Rob Enderle told the E-Commerce Times.
"India offers lower-cost living conditions, lower-cost labor, and a proximity to other third-world locations," Enderle said. "These are advantages that Microsoft and others find it hard to pass up."
The Challenge
Of course, where there are opportunities there are also challenges.One well-publicized challenge in India is intellectual-property protection. The attempt by an Indian national to use Dell's trademark name made headlines in global media. There is also high risk for trade-secret theft.
"The laws in India haven't kept up with the technology," Enderle said. "There have been some fairly catastrophic problems with regard to employees stealing information and moving from one company to another."
While there are clear risks involved in doing business in India, Enderle contended that global companies face risks there whether they build a facility in the country or not. That's because most global companies sell products in India even if they do not have a presence there.
"Having a presence gives you more of a vote. Law enforcement and local governments take you more seriously because you are now contributing to the economy as opposed to living off it," he said. "Your other choice is not to do business with India, but that's not practical for a global company."
Microsoft's Mission
Microsoft Research India, formally inaugurated Jan. 12, 2005, is Microsoft's third basic research facility established outside the United States. Microsoft employs more than 700 scientists worldwide.
Microsoft Research India's mission spans several objectives: to conduct long-term research in both basic and applied areas; collaborate with Indian research institutions and universities as part of Microsoft's ongoing commitment to accelerating innovation in computer science and softwareengineering; and engage with partners in industry, academia and government to open new opportunities for economic growth and consumer choice.
Microsoft Research India is already showing the fruit of its labor. The research group today demonstrated the first prototype of a multilingual interactive digital map of India. Microsoft Research India and the Department of Science and Technology began collaboration on this research project in 2005.
Microsoft worked with the Survey of India, part of the Department of Science and Technology, on development of this prototype, which also includes an online map of Bangalore in several Indian languages.