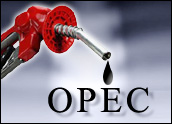 Another one-two punch hit Wall Street Thursday as investors worried about the future of technology earnings and oil prices again tested record levels.
The latest blow came from Hewlett-Packard, which missed profit targets for its third quarter and issued an updated forecast that was also below what analysts had been counting on for the fourth quarter.
HP shares were down as much as17 percent on the day and closed off 13 percent.
HP joined Cisco Systems and other tech firms in disappointing with their earnings and their outlooks this week.
The Dow was down 123.73 points, or 1.2 percent, to 9,814.59. The Nasdaq tumbled 29.9, 1.7 percent, to 1,752.49. The S&P 500 also lost more than a full percent, dropping 12.56 points to 1,063.23.
Oil Soars
Fresh violence in Iraq was being blamed for the latest spike in oil prices, with crude futures reaching new record highs on several markets Thursday.
Fears that insurgents would strike oil targets in Iraq and disrupt production moved to the fore again after U.S. Marines took control of the city of Najaf.
Other Market News
Meanwhile, the U.S. Energy Department said oil reserves fell last week by 4.3 million barrels.
Some analysts questioned whether Saudi Arabia could actually deliver on a promise to increase its oil exports in order to keep pace with demand.
Still others pointed to possible civil unrest in the important oil exporting nation of Venezuela heading into a national voting day this weekend.
Crude oil futures closed in New York at $45.50, a 21-year high.