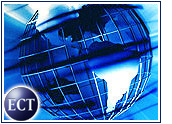 While the Microsoft vs. Linux debate rages in boardroom meetings and aroundIT water coolers, IBM has chosen sides already.
Although Big Blue maintains a friendly relationship with Microsoft, itsefforts in touting Linux worldwide have shown that the company isstrolling down the aisle hand-in-hand with the Linux penguin.
Now that the wedding has taken place, IBM is in the honeymoon phase withLinux, taking it on stops from Wall Street to European and Latin Americanfinancial centers. The company has much at stake with its open-sourceinitiatives, but it looks as if this marriage is built to last.
Penguin Takes Flight
Although it may seem that Linux has enjoyed a meteoric rise to fame, theopen-source operating system has been trying to prove itself since LinusTorvalds first hammered it out in the early 1990s.
During much of that time, it played the role of the little OS that could,and the last few years have seen Linux morph from a geek's toy to an ITmanager's tool.
Now that Linux is being used more heavily in the corporate arena, IBM iseager to push the OS to an even higher level of popularity.
John Sarsgard, vice president of worldwide Linux sales at IBM, told theE-Commerce Times that Linux is indicative of the kind of passionneeded in the tech arena, and that is why it will succeed.
"Linux is an operating system that reflects intelligence and energy," hesaid. "Nothing ever takes over the world overnight — it takes time for peopleto adopt a new thing — but we do think Linux is poised for broad, worldwideadoption."
Revving Up
IBM is not the only company investing heavily in Linux' future, but Bill Claybrook,research director at Aberdeen Group, told the E-Commerce Times that it may be theone to beat before too long.
"They're putting more emphasis on Linux than any other vendor, and hopefully thatwill pay off," he said. "I see nothing to indicate that it won't."
The company's global initiatives have been impressive, with IBM Linuxcenters opening in New York, Germany, China, Singapore, Korea, Braziland, most recently, London.
The centers, which focus on drawing customers mainly from the financialsector, allow IBM clients to test and deploy Linux-based hardware andsoftware, and provide consulting services as well.
"We're targeting our efforts extremely broadly in terms of our product linesand service," Sarsgard noted. "It's natural for us to embark on a worldwideeffort, since Linux is doing extremely well in many places outside the U.S.right now."
Blue in the Black
Through its centers, IBM can take advantage of strong pro-Linux sentiment incountries like Germany and Brazil to sell products, and it also can make a healthyprofit from extensive consulting services.
"The centers will help them tremendously," said Claybrook. "They'll pay offbecause they'll make a lot in terms of sales and support. Helping people toget going, then being the one to manage the systems for them, should net IBMa lot of money."
The worldwide efforts also might give IBM a reputation as the Linux leader –something that would pull a great deal of weight in the world community.
As Gartner research director George Weiss told the E-Commerce Times: "Linuxis a developing market, and those centers raise the awareness level of theoperating system. What you're going to see is deeper and deeper penetrationof Linux into the corporate enterprise, and I think that it will be due toIBM, in large part."
Moving Day
Sarsgard is careful to speak only about "proprietary" systems vs. Linux,since IBM still dances with Microsoft, but the timing of IBM's pushcould be a boon for the company.
Right now, corporate America is trying to decide whether to migrate to WindowsServer 2003. One factor to consider is that cost savings gleaned by eschewing Windowslicenses could be sizeable enough to convince a company to switch systems.
When Dave Pekol, IS administrator at All-American Moving Group (thelargest agency under the Mayflower banner), was deciding whether to gowith Windows or Linux, licensing cost was certainly a factor.
"Microsoft licensing is expensive," he told the E-Commerce Times. "Forexample, we have licenses for Microsoft Office here that cost about (US)$10,000per year. With Linux, you have an annual maintenance charge, but it's notnearly as expensive as Microsoft."
Risk Averse
Every endeavor has its risks, of course, and IBM's Linux push is no exception.However, unlike betting on an unknown operating system and trying hard to sell it,IBM seems to face only minor rough patches in its marriage with the penguin.
"We do have inhibitors, like incumbency on the part of other operating systems,and also, the economy is not so great," Sarsgard said.
However, when the current economic downturn swings in a happier direction,enterprises can expect IBM to be even more aggressive in getting the penguininto their IT and IS departments.
"When the economy begins to tick up," Sarsgard said, "Linux will rapidlybecome first choice for many companies."