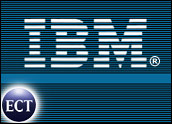 IBM today announced it has signed a definitive agreement to acquire Venetica, a privately held company based in Charlotte, North Carolina. The acquisition is expected to close in the fourth quarter. Financial details were not disclosed.
Venetica's operations will be integrated into the Information Integration group within IBM's Information Management software business, and Venetica products will be available from IBM.
Venetica is a provider of enterprise content integration software that enables organizations to access unstructured information such as business documents, still images, digital media and Web pages, and integrate it into existing business processes.
Gaining Access to Business Information
The software addresses the need to gain access to business information that is scattered across the enterprise. As a result, organizations can reduce the cost and complexity of business-critical initiatives such as customer service, complying with regulations and consolidating operations following a merger.
According to a company statement, the acquisition is designed to strengthen IBM's position in information integration, a part of IBM's business integration efforts and the company's on-demand computing initiatives.
According to industry analysts, the opportunity for business integration software is expected to exceed $10 billion by 2006. IDC also estimates that companies are now spending as much as 40 percent of their annual IT budgets on integration.
Structuring Information
According to industry estimates, 85 percent of business information resides in unstructured formats. Forrester Research also estimates that more than 75 percent of customers are faced with the challenge of managing and integrating more than one source of content from multiple vendors.
The firm also states that 25 percent of customers are managing information stored in more than 15 content repositories throughout their organizations.
With Venetica technology integrated into IBM's DB2 Information Integrator software, IBM hopes to deliver a comprehensive information integration infrastructure.
In support of IBM's open standards infrastructure strategy, Venetica software can work with both IBM and non-IBM data sources, including EMC/Documentum, FileNet, Hummingbird, Interwoven, Open Text and Stellent, enabling organizations to leverage their existing content assets.
Building an IT Infrastructure
"With the addition of Venetica technology and its expertise in unstructured data access, IBM is extending its leadership in helping customers build on their existing IT infrastructure and reduce the time and costs associated with integrating their diverse information assets." said Janet Perna, General Manager of IBM Data Management Software.
"While different technologies have evolved for handling structured and unstructured information, real world business problems often require a blend of both," said Stuart Levinson, President and CEO of Venetica.
"IBM's leadership in understanding and addressing comprehensive information integration will enable customers to truly tap into their enterprise information assets for better strategic insight."